Warning
: include(topMenuBar.php): failed to open stream: No such file or directory in
/home/domains/maryevans.com/docs/poetryblog.php
on line
78
Warning
: include(): Failed opening 'topMenuBar.php' for inclusion (include_path='.:/usr/share/php') in
/home/domains/maryevans.com/docs/poetryblog.php
on line
78
Warning
: include(topFullWidth.php): failed to open stream: No such file or directory in
/home/domains/maryevans.com/docs/poetryblog.php
on line
79
Warning
: include(): Failed opening 'topFullWidth.php' for inclusion (include_path='.:/usr/share/php') in
/home/domains/maryevans.com/docs/poetryblog.php
on line
79
Warning
: include(poetrySideBar.php): failed to open stream: No such file or directory in
/home/domains/maryevans.com/docs/poetryblog.php
on line
81
Warning
: include(): Failed opening 'poetrySideBar.php' for inclusion (include_path='.:/usr/share/php') in
/home/domains/maryevans.com/docs/poetryblog.php
on line
81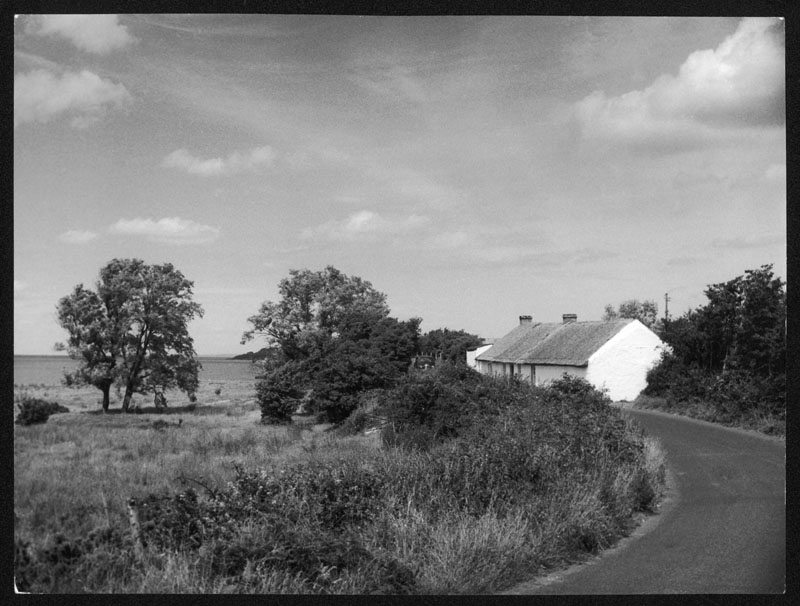 Summer Solstice, Cornwall
The day seems endless. There's a welcome cooling.
The light has softened now but the long shadows
in the close-packed field of tall green wheat
though not sharp, are deep, defining, frequent,
light and shade alternating densely. Each stem
moves to a different rhythm in the breeze.
Along the lane white roses, pink-edged, silky,
are scattered thinly here, and thickly there,
among red campion and glossy oak leaves.
Gates closed or open leading into fields
show us the corn one side, brown sheep the other,
heads down, moving with the alertness
Trappists must acquire by keeping silent.
On the opposite hill across the valley
cows graze, ochre and white in dark and dazzle.
Where the road becomes all hedges, no more gaps,
we turn, and stroll back, still sometimes glimpsing
the burning gold of the sun above a tree.
The day's crumpling-up of mind and body
from travel and from thinking about details
uncreases like a sail catching the breeze.
Stone buildings with their flowering gardens,
each in its own space, make their quiet statements.
We hear the running water of the millrace.
Popular music from another era
drifts towards us from a cottage somewhere.
Gnats dance, ascending and descending angels.
The year is at its height, and takes us with it
to being fully open like wild roses,
wanting only this, nothing more than this.
© John Freeman, first published in What Possessed Me
Picture  10028544, unattributed photograph, 1950s, image copyright Mary Evans / Mustograph Collection
John Freeman's poems have been widely published in magazines and anthologies, and in several collections, of which the most recent are The Tree Line (Worple Press, 2017), What Possessed Me (Worple Press, 2016) and Strata Smith and the Anthropocene (The Knives Forks and Spoons Press, 2016). Earlier collections include White Wings: New and Selected Prose Poems (Contraband Books) and The Light Is Of Love, I Think: New and Selected Poems (Stride Editions).  John was born in Essex and grew up in South London before living in Yorkshire and finally settling in Wales where he taught for many years at Cardiff University and now lives in the Vale of Glamorgan.  His website is at johnfreemanpoetry.co.uk