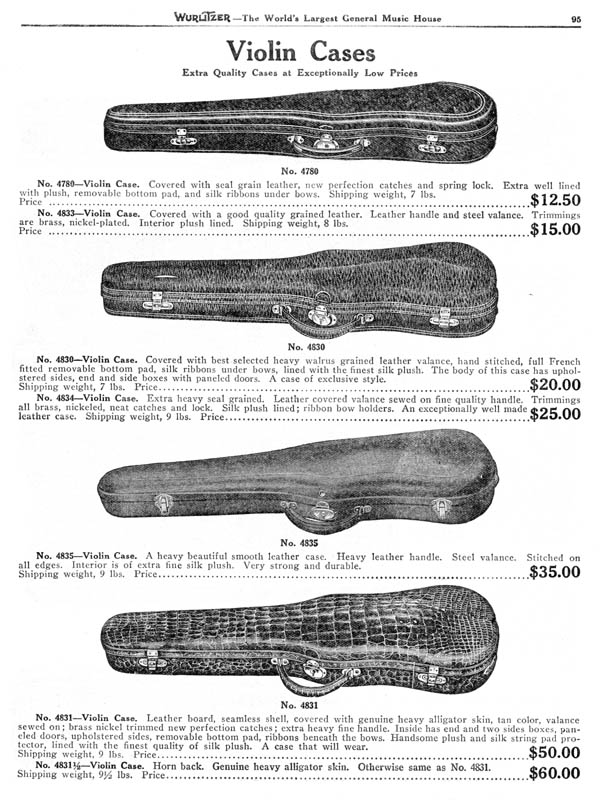 Banned
Outlaws once hid guns in violin cases. Under some regimes they are now doing the reverse.
G. plays the AK-47 beautifully.
The delicate tremor of bullets
reverberates deep in your chest.
It's like a hymn to Sunday's past.
D. knuckling up, whetting the axe –
for chopping, he says, with a sly wink.
We miss A. though. Her trigger-happy
fingers no longer tapping
coffin lids. C. has put the word out
to the sparrows among the mafiosi –
see who's squeaking.
We're a broad church here
– or underground bunker –
we need the reinforced walls to hold in
the fury of B's blunderbuss.
We know all the modes of dying:
pick out its grandeur and pity
with black crows strung up in snowy fields.
© Emma Simon
Picture 10475056, illustration from a Wurlitzer catalogue, 1924, image copyright Mary Evans
Emma Simon's debut poetry pamphlet, Dragonish, was published by The Emma Press in March 2017. She has been widely published in magazines and anthologies, including The Rialto, The Interpreter's House and Bare Fiction. She won the Prole Laureate Competition in 2013, and was third in the Manchester Cathedral Poetry Competition in 2016. In 2015 she was selected for the Jerwood/Arvon mentoring scheme.