Warning
: include(topMenuBar.php): failed to open stream: No such file or directory in
/home/domains/maryevans.com/docs/poetryblog.php
on line
78
Warning
: include(): Failed opening 'topMenuBar.php' for inclusion (include_path='.:/usr/share/php') in
/home/domains/maryevans.com/docs/poetryblog.php
on line
78
Warning
: include(topFullWidth.php): failed to open stream: No such file or directory in
/home/domains/maryevans.com/docs/poetryblog.php
on line
79
Warning
: include(): Failed opening 'topFullWidth.php' for inclusion (include_path='.:/usr/share/php') in
/home/domains/maryevans.com/docs/poetryblog.php
on line
79
Warning
: include(poetrySideBar.php): failed to open stream: No such file or directory in
/home/domains/maryevans.com/docs/poetryblog.php
on line
81
Warning
: include(): Failed opening 'poetrySideBar.php' for inclusion (include_path='.:/usr/share/php') in
/home/domains/maryevans.com/docs/poetryblog.php
on line
81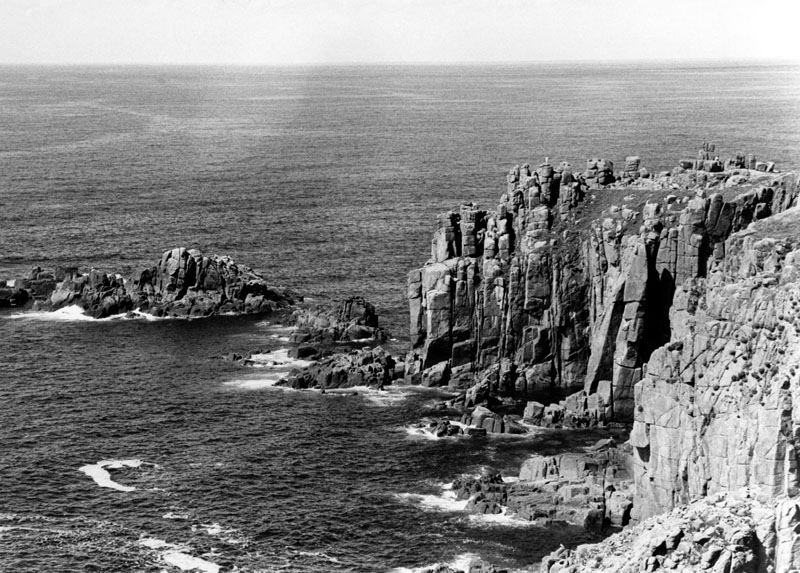 Land's End
High clouds no heavier than air float out over us
as alien we watch their shadows darkening the miles,
the ocean barely wrinkled from here to where it bends
around into the invisible, each of us alone in the huge
closed circle of his mind and its ruminations, musics
overspreading what is here. Behind us and beyond
are millions of us moving in the chasms of cities
as dust through a great room, each of us a world
with seas and continents and empires of its own,
palisades and fortresses, and wars of every kind
along the avenues over which we move, assured
that our footsteps are singular, separate. But times
such as now between here and the horizon an ocean
says nothing is alienable, says the slow white waves
of ourselves, says the rise and fall of all of this at once
is everything ceaselessly changing moment by moment
in the one long uninterrupted paradise of which we are.
© Henry Lyman, first published in The Land Has Its Say
Picture 10411602, photograph by Andrew Besley, 1970, image copyright Mary Evans / Andrew Besley Collection
Henry Lyman's work has appeared in The Dark Horse, The Nation, The New York Times, and other periodicals. The Elizabeth Press published two books of his translations from the Estonian poetry of Aleksis Rannit. He edited Robert Francis's new and uncollected poems Late Fire, Late Snow and an anthology of New England poetry, After Frost. His first book-length collection, The Land Has Its Say, was published by Open Field Press in 2015. He lives in Northampton, Massachusetts.