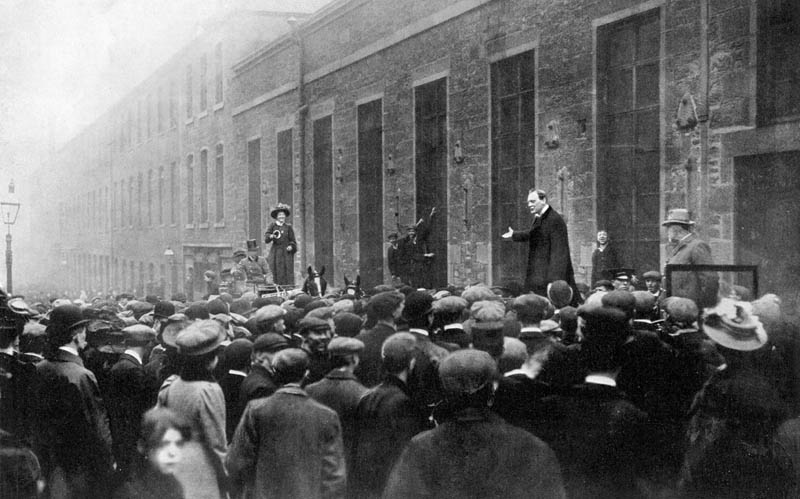 Mr Churchill rung down by a Suffragette's bell
People should vote for what they believe in but there is nobody for me. It's a sad day.
                                                                                                                       Noel Gallagher
I did not believe in him
and he did not believe in me.
He preached to the workers,
I was born silenced,
and in my rage
I made a platform
of my father's carriage
and I was a church tower
swinging my bell,
calling women
to come and worship
all that they could be.
I swung until my wrist ached,
until I could not hear
the jeers of the crowd
or a word he said.
A vote in exchange
for a bell chime,
a pencil mark against unbelief.
It is always a sad day.
© Lorraine Mariner
Picture 10222633, photograph in Illustrated London News, May 1908, image copyright Mary Evans / Illustrated London News

Lorraine Mariner was born in 1974 and lives in London where she works at the Poetry Library, Southbank Centre. Her collection Furniture was published by Picador in 2009 and shortlisted for the Forward Prize for Best First Collection and the Seamus Heaney Centre Poetry Prize. Her second collection There Will Be No More Nonsense was published by Picador in 2014.