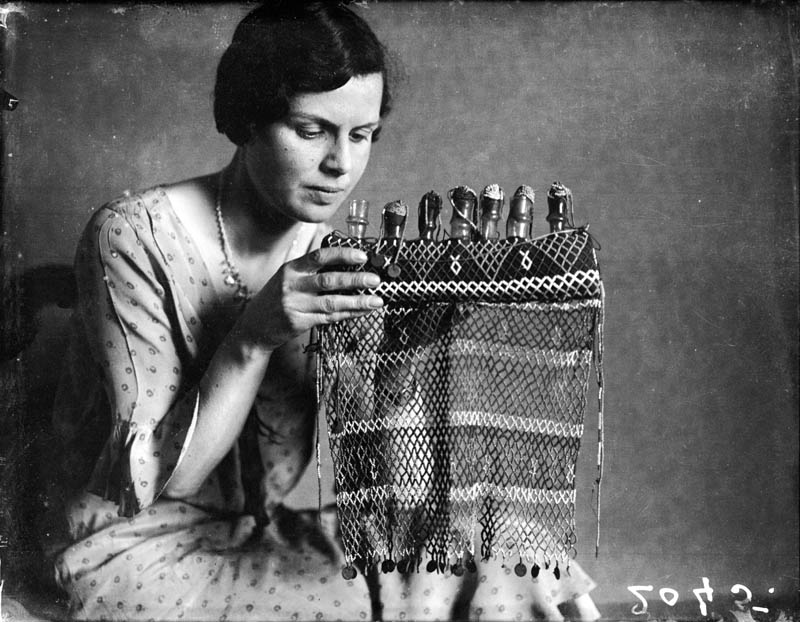 After the funeral
Tonight the wind sounds like you breathing.
It's cluttered, deep-throated, clatters somewhere
in your trachea, a gentle whirring in and out
like a machine plunging up and down.
I listen a little harder each time,
to know if it's you, that you are here, even now.
I hear your steps on the stairs; wait for each one,
hear the shove of your body, the effort of it.
If the gale drops, you'll be gone,
as if snuffed out, as if even a puff of air
can carry you with it into the night –
you'll drift, one small empty body
that fits into a grave-sized hole.
Let them take the day; I have no need for it.
© Abegail Morley, previously published in The Skin Diary, 2016
Picture 10164041, photograph, early 1930s, image copyright Mary Evans / Barnaby's Picture Library
Abegail Morley has been named in The Huffington Post as one of the five British poets to watch in 2017. Her most recent collection, The Skin Diary, was published by Nine Arches Press in 2016. She collaborated with the artist Karen Dennison on The Memory of Water, a pamphlet based on her residency at Scotney Castle (Indigo Dreams, 2015). She was Poet in Residence at Riverhill Himalayan Gardens, Kent, and Canterbury Festival Poet of the Year in 2015, and was commissioned poet in the Shakespeare's Globe Theatre Autumn 2015 season, The Voice and the Echo. Her debut collection, How to Pour Madness into a Teacup (Cinnamon Press, 2009) was shortlisted for the Forward Prize Best First Collection (2010). Snow Child (2011), and an ekphrastic collection based on the work of the German satirical painter, George Grosz, Eva and George: Sketches in Pen and Brush (2013), are published by Pindrop Press. She is a co-founder of EKPHRASIS, is co-editor of Against the Grain Poetry Press, and has worked with The Royal Academy and The British Library commissioning poets for events.