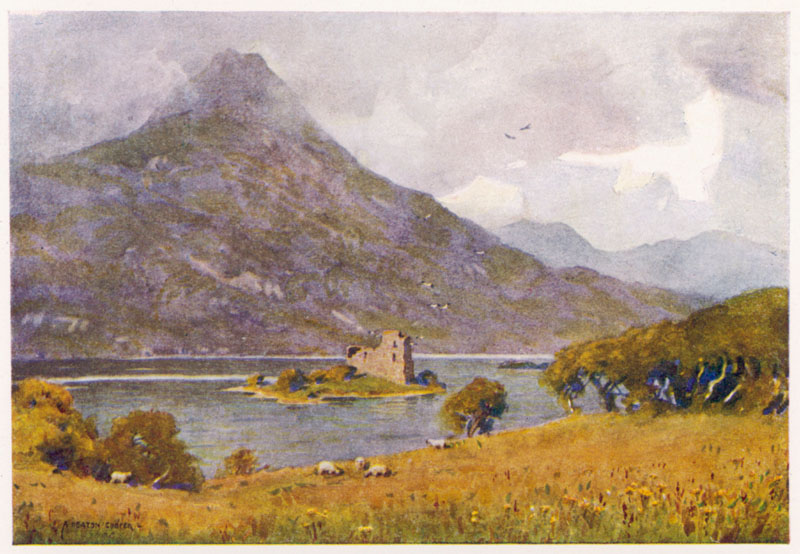 Plainsong
Lines for Paddy Bushe
It was bright, the day you shepherded us through rough meadow,
up from the strand to hillside terraces monks once levelled –
Killabuonia. And standing among its scattered stones, you showed us
ancient sight lines that still, after thirteen hundred years,
linked us with the faint resonance of prayer: through that notch in the hills
to Loher's ruins; out over the Atlantic to Skellig Michael's cells.
Next day, on Lough Currane, we lugged your boat down over rocks,
launched out to where Church Island waited for you, its believing,
unbelieving familiar, to guide us the way St. Finan came –
coughed up in legend from the mouth of one of the lough's wise fish –
with spray still lacing itself along the weather shore, meadow pipits
rising in the gusts, and the beach sheltered in the lee.
All round, the  clustered hills looked down, with a wheeling tern:
on the pilgrim salmon; on us by an avenue of carved crosses
that marked time outside an ornate West Door and ruined nave;
and on an ancient stone hut, its heavy footings pierced knee high
by a lightwell that embraced the setting sun one day of the year only:
the terns long gone, the salmon hot with desire and dying – winter solstice.
And we had you, to make the links.  No monk for sure,
but constant in the same calling: the taking, from these places
of rock and stone and riffled water, of a new line, sensed,
set down, inscribed with care against the tumbling seasons –
a brother and sisterhood of making that weaves itself with fish and bird
and the faithful hills into the light and shadows of the speeding sun.
© Mick Delap
Picture 10104559, illustration by A Heaton Cooper, 1916, image copyright Mary Evans
Mick Delap retired from the BBC World Service in 2000, which has given him more time to focus on his writing. In 2002 he won Best First Collection at the Listowel Writers Week, Co Kerry,  and in 2003 Lagan Poetry Press in Belfast published River Turning Tidal. Arlen House, Dublin, brought out his second collection, Opening Time, in 2015. Alongside a series of highly personal celebrations and commemorations of his own family life – from the south of England, where he grew up, to the joys and losses of life at home in South London, and on to a long search for traces of his wartime father among the mountains of the Hindu Kush – this wide-ranging collection also sees Mick sharing perspectives on the West of Ireland. Mick's grandfather was reared on Valentia Island, Co Kerry, which is close to the ancient monastic sites described in 'Plainsong'. There is still a much-loved family summer house on the island, which continues to be the focus of regular sailing along Ireland's Atlantic coast.