Warning
: include(topMenuBar.php): failed to open stream: No such file or directory in
/home/domains/maryevans.com/docs/poetryblog.php
on line
78
Warning
: include(): Failed opening 'topMenuBar.php' for inclusion (include_path='.:/usr/share/php') in
/home/domains/maryevans.com/docs/poetryblog.php
on line
78
Warning
: include(topFullWidth.php): failed to open stream: No such file or directory in
/home/domains/maryevans.com/docs/poetryblog.php
on line
79
Warning
: include(): Failed opening 'topFullWidth.php' for inclusion (include_path='.:/usr/share/php') in
/home/domains/maryevans.com/docs/poetryblog.php
on line
79
Warning
: include(poetrySideBar.php): failed to open stream: No such file or directory in
/home/domains/maryevans.com/docs/poetryblog.php
on line
81
Warning
: include(): Failed opening 'poetrySideBar.php' for inclusion (include_path='.:/usr/share/php') in
/home/domains/maryevans.com/docs/poetryblog.php
on line
81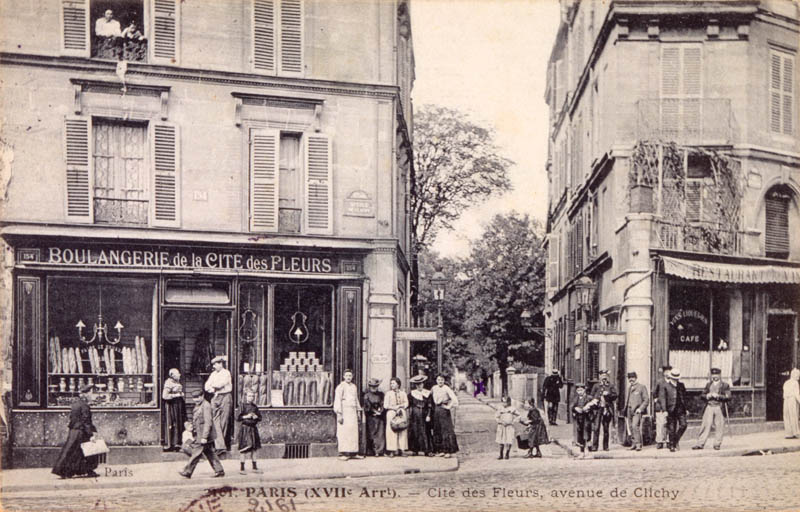 Paris
Turning a street corner by a bar,
you bump into history, a musician
lived here, or a poet on that corner,
and further down a barricade
once held up advancing troops.
Is that the café where a writer
sat and wrote his famous novels?
Did a philosopher contemplate
the world with coffee and cigarettes?
A painter look for inspiration?
You can almost hear the sounds
from the past. Almost, but not quite.
Reality intrudes too soon,
someone talking on a mobile phone
bustles by, oblivious to
anything beyond his own concerns.
© Jim Burns
Picture  10107458, photograph on a postcard, 1906, image copyright Mary Evans
Jim Burns was born in Preston in 1936, and now lives near Stockport. He left school at 16, worked in a cotton mill and elsewhere, and spent three years in the army. He edited Move (1964-1968) and Palantir (1976-1983). He has been a regular contributor to Ambit (1963-2013) and Tribune (1964-1994). Publications include Laying Something Down: Poems 1962-2007 (Shoestring Press, 2010), Streetsinger (Shoestring Press, 2013), Let's Do It, and Late Poems (Black Light Engine Room Press, forthcoming), as well as eight collections of reviews and essays, the most recent being Paris, Painters, Poets (Penniless Press, 2017).