Warning
: include(topMenuBar.php): failed to open stream: No such file or directory in
/home/domains/maryevans.com/docs/poetryblog.php
on line
78
Warning
: include(): Failed opening 'topMenuBar.php' for inclusion (include_path='.:/usr/share/php') in
/home/domains/maryevans.com/docs/poetryblog.php
on line
78
Warning
: include(topFullWidth.php): failed to open stream: No such file or directory in
/home/domains/maryevans.com/docs/poetryblog.php
on line
79
Warning
: include(): Failed opening 'topFullWidth.php' for inclusion (include_path='.:/usr/share/php') in
/home/domains/maryevans.com/docs/poetryblog.php
on line
79
Warning
: include(poetrySideBar.php): failed to open stream: No such file or directory in
/home/domains/maryevans.com/docs/poetryblog.php
on line
81
Warning
: include(): Failed opening 'poetrySideBar.php' for inclusion (include_path='.:/usr/share/php') in
/home/domains/maryevans.com/docs/poetryblog.php
on line
81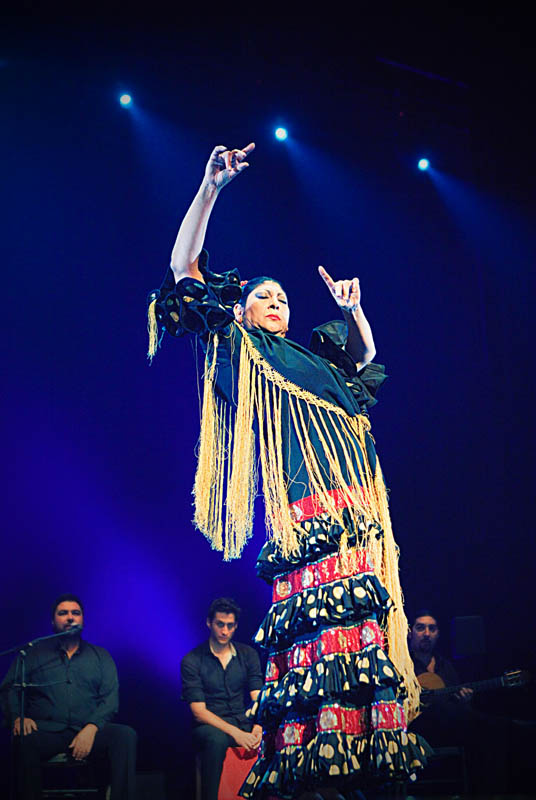 Flamenco
The best dancers are not
the slender young women
with lipstick and scarlet ruffles,
nor the young men who fancy themselves
latent toreadors stamping faster and harder
than rain on a cave roof.
The best dancers are
the leather-faced old women,
black-shawled, with castanets and fans,
strong as bulls, barrel-chested,
big-breasted, with heavy legs, fleshy
arms, and kohl-penciled eyes
dark as dying planets.
Their grandchildren have picked our pockets
on the buses near the Alhambra,
and now we pay to see them dance
in the caves of Granada. They lift their skirts
behind them to show clicking heels,
calves marbled with ropey veins.
The tourists are herded after the show
into a night of cobbled streets
and white-washed hotels, leaving the gypsies
with hands burning from synchronized clapping,
their ancient guitars silent. They drive home
to paint-peeled caravans in the field
beyond the mountain. Before sleep,
the grandmother sifts her hennaed hair
from tortoise-shell combs, spreads it out
on the pillowed moon. But first,
she counts the coins she earned tonight.
Her feet have turned to rock.
She never dreams.
© Donna Pucciani, first published in Pinyon Poetry, also in Edges
Picture 10906458, photograph by Lucas Vallecillos, circa 1990s, image copyright Mary Evans / Iberfoto
Donna Pucciani, a Chicago-based writer, has published poetry on four continents in journals including Poetry Salzburg, Istanbul Literary Review, Shi Chao Poetry, Journal of Italian Translation, Acumen and The Pedestal.  Her work has been translated into Italian, Chinese, Japanese and German. In addition to six Pushcart nominations, she has won awards from the Illinois Arts Council and The National Federation of State Poetry Societies, among others. Her seventh and most recent collection of poems is Edges (Purple Flag Press, Chicago, 2016).