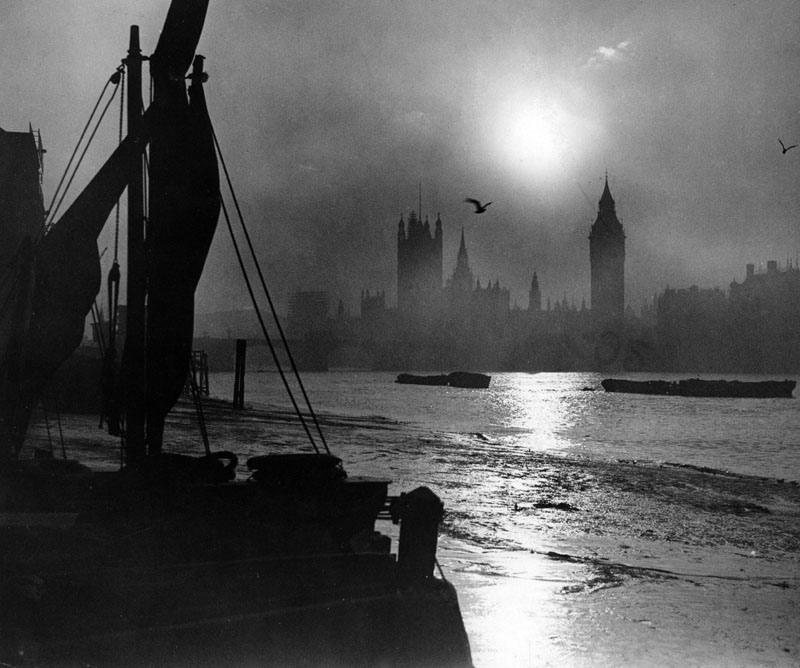 Hungerford Bridge
A summer night – we miss the last train
by a whisper, traipse our suitcases
to the bridge, park ourselves
amongst an assortment
of street sleepers. Callused
from the journey South, we squint
towards Westminster Bridge
and the lights carousing on the Thames.
Uncanny
that a lump rises in my throat
before Wordsworth
rebirths through your lips, word perfect.
Even the drunk soldier lowers his bottle,
applauds.
Do we sleep, like those very houses?
At 4 a.m. as the sun wakes,
we trace our way
to Charing Cross and the milk train.
Huddling close, churns clanking
behind us,
we had no further use for words.
© Valerie Morton
Picture 11088467, photograph by Scherl, 1930s, image copyright Mary Evans / Suddeutsche Zeitung
Valerie Morton's work has been published in various magazines and anthologies, and has won or been placed in a number of competitions. She completed an Open University degree in 2011 and has taught Creative Writing at a mental health charity. Her first collection Mango Tree was published by Indigo Dreams Publishing in May 2013. Handprints, her second collection, was published in December 2015 by the same publisher. During 2016 she was Poet in Residence at the Clinton Baker Pinetum in Hertfordshire, running a series of workshops and publishing an anthology. She is a member of Ver Poets.