Warning
: include(topMenuBar.php): failed to open stream: No such file or directory in
/home/domains/maryevans.com/docs/poetryblog.php
on line
78
Warning
: include(): Failed opening 'topMenuBar.php' for inclusion (include_path='.:/usr/share/php') in
/home/domains/maryevans.com/docs/poetryblog.php
on line
78
Warning
: include(topFullWidth.php): failed to open stream: No such file or directory in
/home/domains/maryevans.com/docs/poetryblog.php
on line
79
Warning
: include(): Failed opening 'topFullWidth.php' for inclusion (include_path='.:/usr/share/php') in
/home/domains/maryevans.com/docs/poetryblog.php
on line
79
Warning
: include(poetrySideBar.php): failed to open stream: No such file or directory in
/home/domains/maryevans.com/docs/poetryblog.php
on line
81
Warning
: include(): Failed opening 'poetrySideBar.php' for inclusion (include_path='.:/usr/share/php') in
/home/domains/maryevans.com/docs/poetryblog.php
on line
81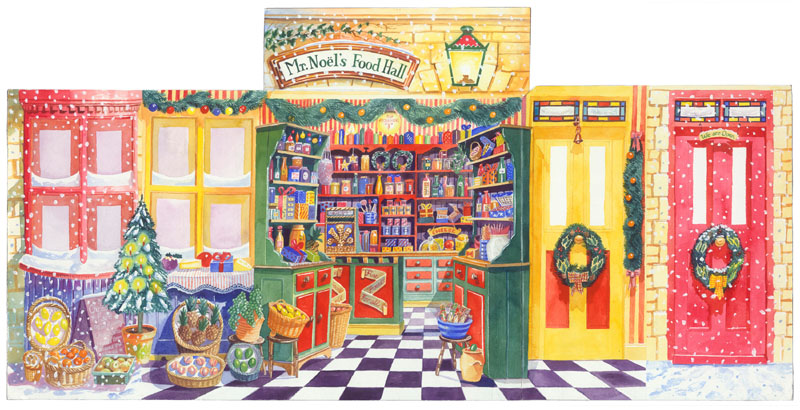 Scrooge Goes Last-Minute Shopping
I'm not buying gifts — do I look like a fool? —
but Humbug and Bah, I've run out of gruel!
The market is crowded and smelling of sweat,
with the most scowling and growling you ever have met.
I whip my way through the queue but what do I find? —
yes, there's gruel but of every conceivable kind.
Patagonian organic gruel with added gingko.
Luxury Duchy gruel at £10.00 for ten grams.
Low-fat, gluten-free gruel infused with balsamic vinegar from Modena.
Vintage gruel with top-notes of citrus fruit and new-mown grass.
Festive gruel with a free glow-in-the-dark Father Christmas.
Early season hand-prepared Golden Gruel,
1234567891234567891234567891234etc. etc. etc.
To offer such choice is unnecessary and cruel —
all I want is traditional, non-nutritional, foul-tasting THIN gruel!
I buy one more thing and then I'm out of there,
pushing my way through rosy-cheeked choirboys in the square.
There's a little blue-eyed lad holding out his charity tin,
so I reach in my pocket and … put a rusty metal bottle cap in.
Here I am at my door but I'm feeling quite odd —
those carols about a loving, beneficent, generous god
have sapped my greed. Of course! It's Christmas Eve!
This happens each year, pesky visits I receive
from those blackmailing, wheedling, soft-hearted ghosts.
But I'm proof against compassion as I'll now take a dose.
of high-strength gruel-flavoured 72-hour sleeping pills.
I'm drowsy already, I'll be in the Land of Tight-Fistedness until
all  danger of remorse is past. So goodnight and good cheer —
old Scrooge will be snoring through Christmas this year.
© Derek Sellen
Picture 11784703, watercolour by Freddie McKeown, 1995, image copyright Mary Evans / Medici
Derek Sellen's work has been published widely and received awards over many years. He won the O Bheal Poetry Competition in 2015, Hungry Hill Poets Meet Politics in 2014, and the Poetry Pulse Annual Competition in 2017. Other recent successes include an award at Poetry on the Lake, and being shortlisted in various 2017 poetry competitions. A collection, The Other Guernica, will be published in summer 2018. He lives in Canterbury, Kent, and is an active member of SaveAs Writers.