Warning
: include(topMenuBar.php): failed to open stream: No such file or directory in
/home/domains/maryevans.com/docs/poetryblog.php
on line
78
Warning
: include(): Failed opening 'topMenuBar.php' for inclusion (include_path='.:/usr/share/php') in
/home/domains/maryevans.com/docs/poetryblog.php
on line
78
Warning
: include(topFullWidth.php): failed to open stream: No such file or directory in
/home/domains/maryevans.com/docs/poetryblog.php
on line
79
Warning
: include(): Failed opening 'topFullWidth.php' for inclusion (include_path='.:/usr/share/php') in
/home/domains/maryevans.com/docs/poetryblog.php
on line
79
Warning
: include(poetrySideBar.php): failed to open stream: No such file or directory in
/home/domains/maryevans.com/docs/poetryblog.php
on line
81
Warning
: include(): Failed opening 'poetrySideBar.php' for inclusion (include_path='.:/usr/share/php') in
/home/domains/maryevans.com/docs/poetryblog.php
on line
81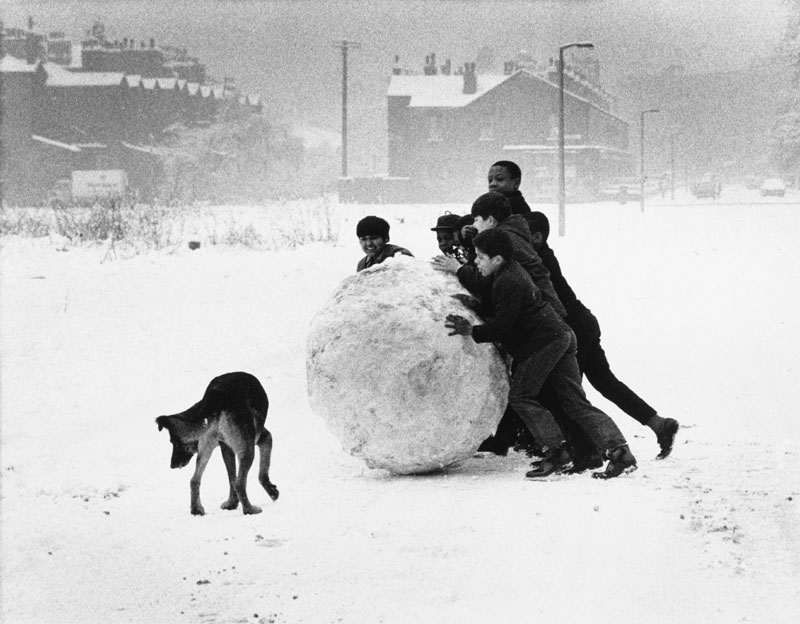 A Northern Snow Scene
All the kids are out today, and sometimes a dog
chases his pack down the hill, and sometimes
someone's mam shouts from the ember of a doorway,
so that every head turns to see whose tea is ready,
who's going for their bath and who will dare stay out
till the wide sky, leaning on the slope's top edge,
tows the silhouettes of trees down to their shadows.
© Wendy Pratt, first published in Gifts The Mole Gave Me (Valley Press, 2017), originally commissioned in 2015 for a Northern Soul Christmas card
Picture 10239487, photograph by Shirley Baker, 1968, image copyright Mary Evans / Shirley Baker Collection
Wendy Pratt was born in Scarborough in 1978, and still lives in North Yorkshire. She worked as a biomedical scientist for thirteen years before becoming a full-time writer. In 2015 Wendy was highly commended in the Forward Prize and won both the York Mix and Prole Laureate Poetry competitions. Her first pamphlet, Nan Hardwick Turns into a Hare, and her first full collection, Museum Pieces, are both published by Prole Books. Her latest pamphlet, Lapstrake, was published by Flarestack Poets, and her latest full collection, Gifts the Mole Gave Me, was recently published by Valley Press. Wendy is poetry correspondent for the webzine Northern Soul. She has a BSc in Biomedical Science from Hull, a BA in English Literature from the Open University, an MA in Creative Writing from Manchester, and is working on a poetry PhD at Hull.