Warning
: include(topMenuBar.php): failed to open stream: No such file or directory in
/home/domains/maryevans.com/docs/poetryblog.php
on line
78
Warning
: include(): Failed opening 'topMenuBar.php' for inclusion (include_path='.:/usr/share/php') in
/home/domains/maryevans.com/docs/poetryblog.php
on line
78
Warning
: include(topFullWidth.php): failed to open stream: No such file or directory in
/home/domains/maryevans.com/docs/poetryblog.php
on line
79
Warning
: include(): Failed opening 'topFullWidth.php' for inclusion (include_path='.:/usr/share/php') in
/home/domains/maryevans.com/docs/poetryblog.php
on line
79
Warning
: include(poetrySideBar.php): failed to open stream: No such file or directory in
/home/domains/maryevans.com/docs/poetryblog.php
on line
81
Warning
: include(): Failed opening 'poetrySideBar.php' for inclusion (include_path='.:/usr/share/php') in
/home/domains/maryevans.com/docs/poetryblog.php
on line
81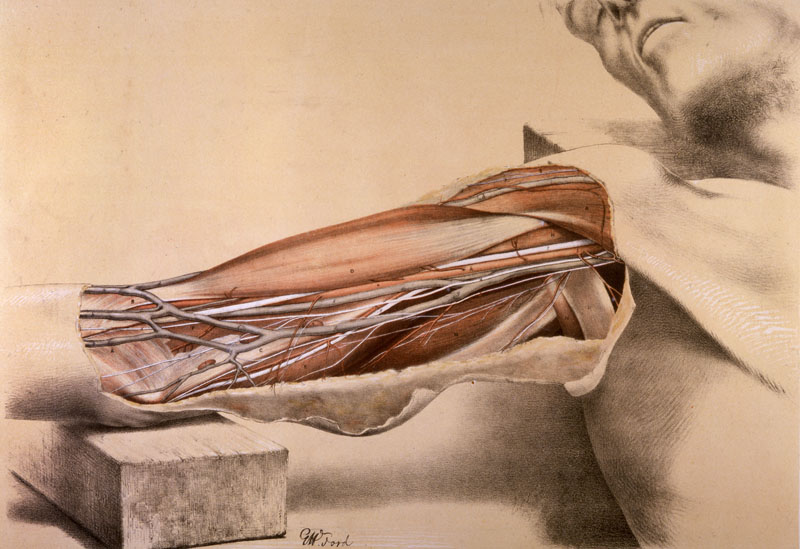 My Right Arm
You were my right arm. Holding me up to stop me from falling over.
For two years, my bones strengthened and each vein throbbed,
threatening to puncture like a dam under pressure.
That was how much love it could hold, my right arm; no more, no less.
I wanted to travel without you. My right arm. We fought, we agreed,
we disagreed. I wept and you left me there, temporarily. Out in the cold.
So we floated around, like two separate entities: limbless.
But we couldn't bear the distance so we came back together.
My severed arm was reattached.
I stitched you back on and you were part of my fabric again.
Here I am now. Like a wounded soldier. I go on because I must.
Lifeless. Back to where we were before.
Only this time, I'm not sure you're coming back.
© Natalie Baker
Picture 10100785, illustration by G H Ford, 1867, image copyright Mary Evans
Natalie Baker is a London-based freelance writer and editor. Her poems and fiction have been featured in Synaesthesia Magazine and The Bacon Review, and she regularly contributes to the Bloody Good Period blog. Read her personal blog here and find her on Twitter @NataBake