Warning
: include(topMenuBar.php): failed to open stream: No such file or directory in
/home/domains/maryevans.com/docs/poetryblog.php
on line
78
Warning
: include(): Failed opening 'topMenuBar.php' for inclusion (include_path='.:/usr/share/php') in
/home/domains/maryevans.com/docs/poetryblog.php
on line
78
Warning
: include(topFullWidth.php): failed to open stream: No such file or directory in
/home/domains/maryevans.com/docs/poetryblog.php
on line
79
Warning
: include(): Failed opening 'topFullWidth.php' for inclusion (include_path='.:/usr/share/php') in
/home/domains/maryevans.com/docs/poetryblog.php
on line
79
Warning
: include(poetrySideBar.php): failed to open stream: No such file or directory in
/home/domains/maryevans.com/docs/poetryblog.php
on line
81
Warning
: include(): Failed opening 'poetrySideBar.php' for inclusion (include_path='.:/usr/share/php') in
/home/domains/maryevans.com/docs/poetryblog.php
on line
81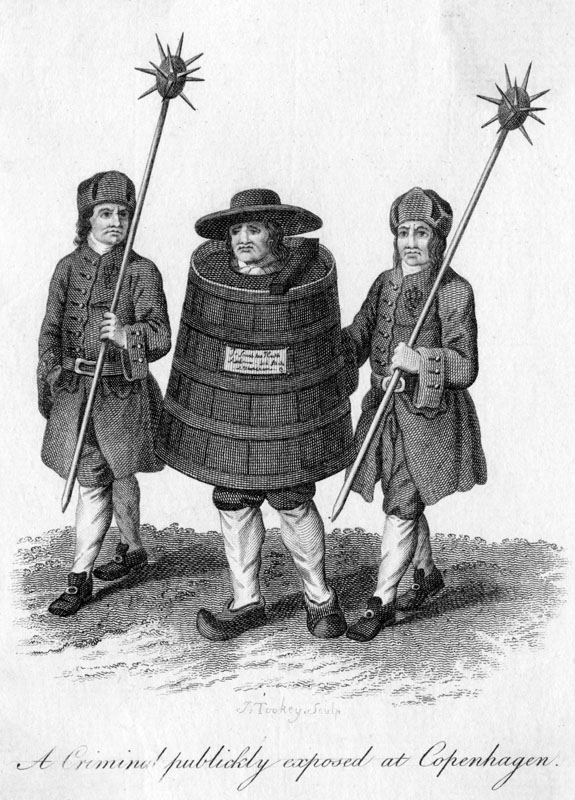 Drunkard's Cloak
All my problems were brewed, bottom to top, in a barrel,
every ill fermenting further when taken without water:
from cask to cup, from cup to jowl till I was well-oiled,
lushy, pickled and stiff, reeling ripe, three sheets to the wind,
fuddled and stewed, till I thumped the empty drum and met
the floor with a bow and the door with a shoe up my arse,
till nearly none a place would have me to fill their stools.
When a man's money stops being good enough to take,
that's when you've your head in the jakes, to be full as a goat
and still want more  –  I knew Trouble was my only friend,
forever casting up my accounts of the night before,
everyone else had left my house sure as time was called,
my next, and only, guests were the law.
Whoever said a judge is a sombre thing has not met those
that'll drop the drunkard's cloak around you,
I can hear his flesh-tub wibble with mirth as he does say
I must don a barrel about the streets, dry as dust, at that.
Though I may be spared spikes or whips or fines
I must take rotten apples aplenty to the head and, the next day,
remember how all the town saw me fall and roll and roll on.
© Jo Brandon
Picture 10045460, engraving by J Tookey, late 18th century, image copyright Mary Evans
Jo Brandon was born in Essex in 1986 and raised in rural Lincolnshire. She graduated with a degree in Creative Writing from Bretton Hall, University of Leeds in 2007. Between 2008 and 2011 Jo was an editor of the literary e-zine Cadaverine, and her poetry has featured in various publications and anthologies including Poetry Review, Magma, Cake and Butcher's Dog. Jo's debut pamphlet, Phobia, was published by Valley Press in 2012. Her first full-length collection, The Learned Goose, followed in November 2015. She can be found online at www.jobrandon.com