Warning
: include(topMenuBar.php): failed to open stream: No such file or directory in
/home/domains/maryevans.com/docs/poetryblog.php
on line
78
Warning
: include(): Failed opening 'topMenuBar.php' for inclusion (include_path='.:/usr/share/php') in
/home/domains/maryevans.com/docs/poetryblog.php
on line
78
Warning
: include(topFullWidth.php): failed to open stream: No such file or directory in
/home/domains/maryevans.com/docs/poetryblog.php
on line
79
Warning
: include(): Failed opening 'topFullWidth.php' for inclusion (include_path='.:/usr/share/php') in
/home/domains/maryevans.com/docs/poetryblog.php
on line
79
Warning
: include(poetrySideBar.php): failed to open stream: No such file or directory in
/home/domains/maryevans.com/docs/poetryblog.php
on line
81
Warning
: include(): Failed opening 'poetrySideBar.php' for inclusion (include_path='.:/usr/share/php') in
/home/domains/maryevans.com/docs/poetryblog.php
on line
81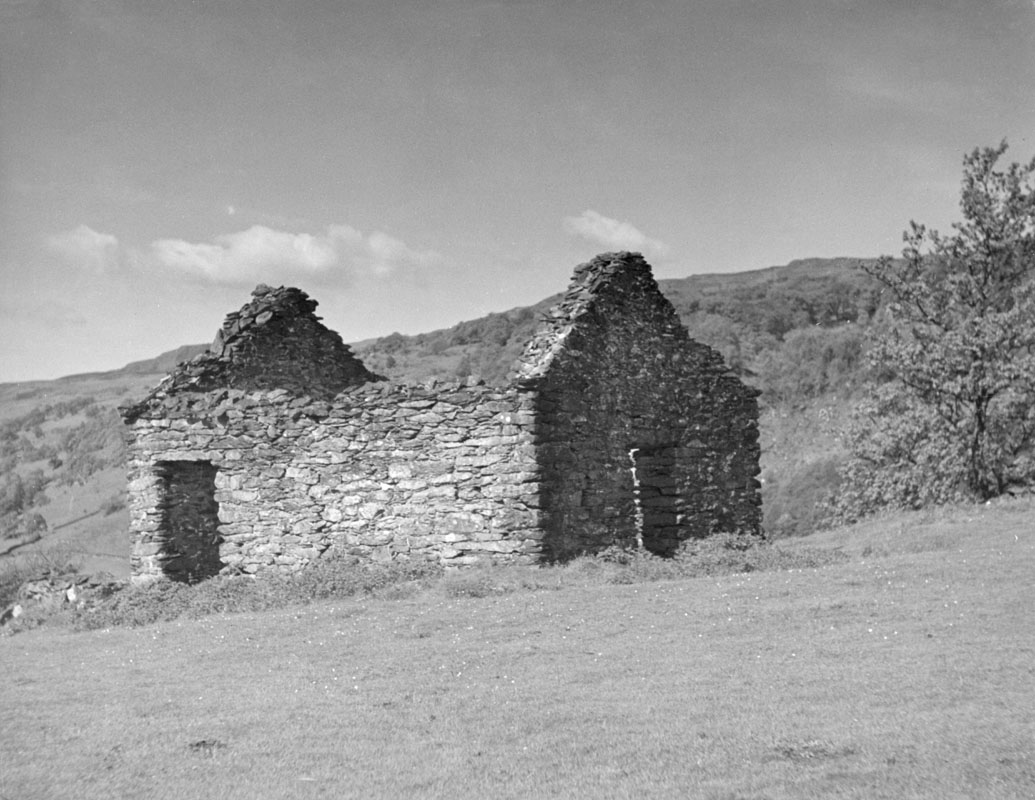 Sychbant-Uchaf
Here in this ruined cottage in the wood
Might some great-grandchild see the broken hearth,
Still stained with smoke that fifty years of rain
Have not washed clean. Two rafters, green with moss,
Crumble between the fallen blocks of stone
That later roots have lifted and thrown down.
Encroaching trees scarce let the ruins breathe.
All will go under, yet beneath the earth
A thousand years from now, one still could show
The fixed foundations of this family home,
Dig up memorials to love and life.
We'd envy such a child her certain proofs.
Our lives are lived in homes of other men,
Our love, proscribed, can neither build nor breed.
So since we cannot hallow one such place,
Let all like places everywhere be ours.
© Jeni Braund
Picture 10187815, unattributed photograph, 1950s, image copyright Mary Evans / Mustograph Collection
Jeni Braund has been writing autobiographical poems since her childhood in the West Country during the 1940s and 1950s, with early titles including 'Westward Ho!' and 'Child of the Sea'. Her childhood was free of modern-day restrictions, her playground being the cliffs, rocks, and beach that bordered her North Devon village home. Nursing, marriage, family life and a growing faith have also shaped her work, as have her Open University studies in Psychology and Comparative Religion. Her 40-year career in nursing began at the age of 17; during this period death and dying became a specialist subject following a six-week residential course at St Christopher's Hospice studying under Dame Cicely Saunders. Here Jeni found her teaching vocation, developing courses for professional nurses. Her collection of poems, Heartlands, was published in 2016; all proceeds from the book go to the Anthony Nolan blood cancer charity for their lifesaving work.