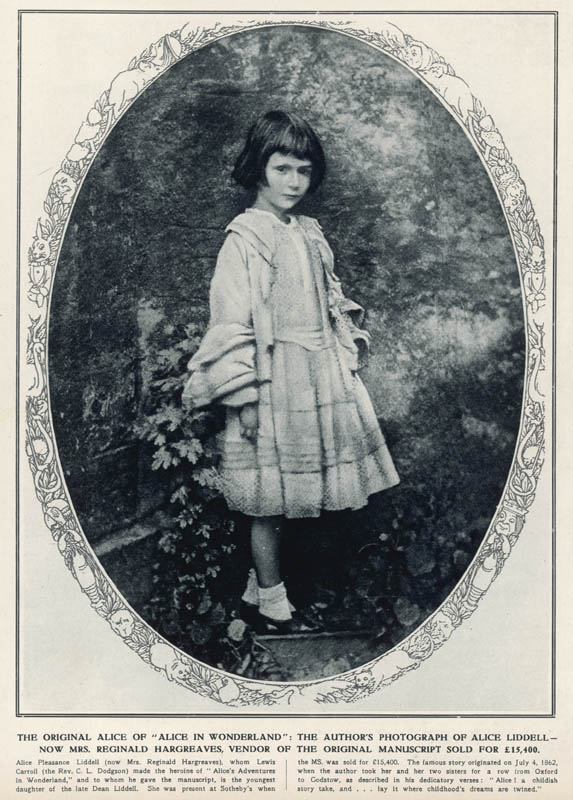 Signposts through Wonderland
Treasure your holidays
in Llandudno, Alice.
Skip along the promenade,
play tag on the beach
and when it's time for bed
wave goodnight to the sea
as it drinks the sunset.
Go boating on the Thames.
Paddle your fingers.
Listen to stories, doze.
Chase a talking white rabbit
sporting white kid gloves.
Take tea with a dormouse,
play croquet with a Queen:
this isn't your dream
but makes you smile.
Don't wish too hard
for womanhood,
it arrives soon enough.
You'll be feted, adored,
posed as holy Agnes,
noble Alethea.
Then, with dreaming eyes of wonder                 
discover Alice
through your own looking-glass.
© Sheila Jacob
Picture 10222601, photograph by C L Dodgson (Lewis Carroll), circa 1862, image copyright Mary Evans / Illustrated London News
Sheila Jacob was born and raised in Birmingham, and lives with her husband in North Wales. She has three children and five grandchildren. She resumed writing poetry in 2013 after a long absence and considers herself to be an old new poet. She's had poems published in Sarasvati, The Dawntreader, The Cannon's Mouth, Clear Poetry, The Poetry Shed and on The Poetry School Blog.