Warning
: include(topMenuBar.php): failed to open stream: No such file or directory in
/home/domains/maryevans.com/docs/poetryblog.php
on line
78
Warning
: include(): Failed opening 'topMenuBar.php' for inclusion (include_path='.:/usr/share/php') in
/home/domains/maryevans.com/docs/poetryblog.php
on line
78
Warning
: include(topFullWidth.php): failed to open stream: No such file or directory in
/home/domains/maryevans.com/docs/poetryblog.php
on line
79
Warning
: include(): Failed opening 'topFullWidth.php' for inclusion (include_path='.:/usr/share/php') in
/home/domains/maryevans.com/docs/poetryblog.php
on line
79
Warning
: include(poetrySideBar.php): failed to open stream: No such file or directory in
/home/domains/maryevans.com/docs/poetryblog.php
on line
81
Warning
: include(): Failed opening 'poetrySideBar.php' for inclusion (include_path='.:/usr/share/php') in
/home/domains/maryevans.com/docs/poetryblog.php
on line
81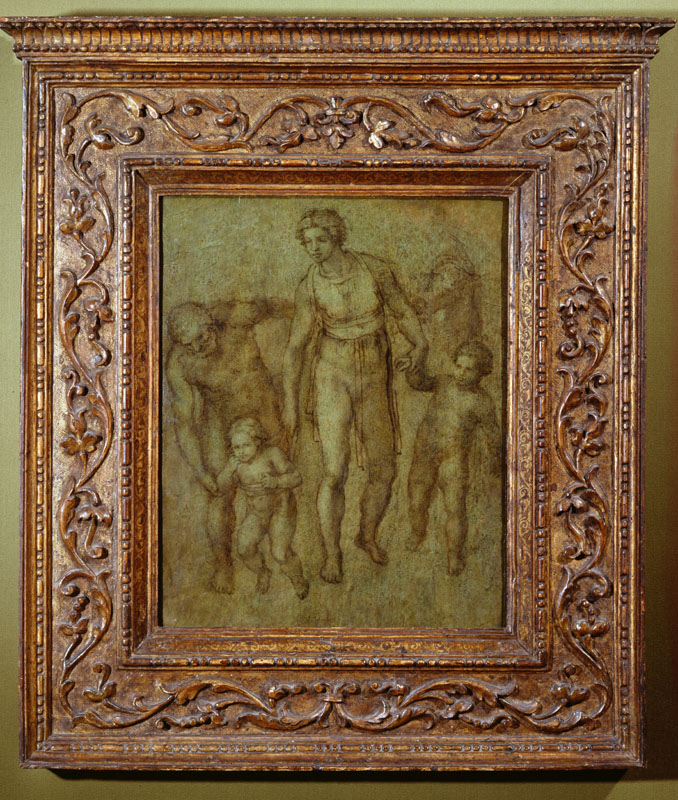 Earthwash
The family is coming through this green,
light from a copper moon, it bathes the woman,
who bends a little, watchful of the boy,
her face attentive, sensuous; she knows him
already. He's still small, but won't be held,
even by her, in earthy ways his maker.
This comes so beautifully from its maker
to me; I notice firstly all that green,
for which a poplar fell. Buonarroti held
a brush freighted with soot, to trace this woman
whose youth, intelligence, leap to us from him.
The man, much fainter, bends to restrain the boy.
But she has him, and John, the elder boy,
gripped by the wrist, watching the troublemaker,
perhaps a bit jealous – "I can't be like him."
He too, though, growing fast – not really green
in any sense – he shares with the young woman
care, pride – responsibility dearly held.
What sense in this quick sketch is so well held?
Must we all surrender to this tiny boy?
I keep returning to the tall sweet woman
who holds it all, no everyday homemaker,
dressed as in smoke, in Venus's colour, green  –
she is the key, through her people pour to him.
Is that what the painter meant, that we reach him
through looking at these marks, an illusion held?
Was there a reason why you selected green,
this earth wash, emphasizing the brand new boy
whose energy promised a new kind of maker?
Yet whose earth pattern came straight from a woman?
I look at her and love her, sexy woman
and serious, funny too, firm holding him.
He must have known her well, this picture's maker,
to make her so radically, dearly held
as human, powerful, strong enough for this boy,
painted with woodsmoke on poplar wood, all green.
The family group in green, around this woman
follows the straining boy, all focused on him,
because he held the world, really its maker.
© Louise Larchbourne
Picture 10500877, The Holy Family with St John the Baptist, attributed to Michelangelo Buonarroti, image copyright Mary Evans / Ashmolean Museum
Louise Larchbourne graduated from Birmingham University with a degree in English, then became an actor and 'local poet', performing regularly in Birmingham. Some of her poems appeared in a Birmingham Arts Lab collection of four women poets in 1972. She wrote less while bringing up a son as a single parent. She is a member of Oxford Backroom Poets and Stanza 2. She is interested in performance art, which she sees potentially as 3D kinetic poetry. She also does freelance publishing work. She has given readings of her own and others' poetry in residential homes. She organizes Ekphrasis Poetry, with regular sessions at the Ashmolean Museum in Oxford, with poets invited to write on a theme and a museum exhibit. Among her favourite poets are John Donne, Kayo Chingonyi and Wallace Stevens. She is edging towards a collection.