Warning
: include(topMenuBar.php): failed to open stream: No such file or directory in
/home/domains/maryevans.com/docs/poetryblog.php
on line
78
Warning
: include(): Failed opening 'topMenuBar.php' for inclusion (include_path='.:/usr/share/php') in
/home/domains/maryevans.com/docs/poetryblog.php
on line
78
Warning
: include(topFullWidth.php): failed to open stream: No such file or directory in
/home/domains/maryevans.com/docs/poetryblog.php
on line
79
Warning
: include(): Failed opening 'topFullWidth.php' for inclusion (include_path='.:/usr/share/php') in
/home/domains/maryevans.com/docs/poetryblog.php
on line
79
Warning
: include(poetrySideBar.php): failed to open stream: No such file or directory in
/home/domains/maryevans.com/docs/poetryblog.php
on line
81
Warning
: include(): Failed opening 'poetrySideBar.php' for inclusion (include_path='.:/usr/share/php') in
/home/domains/maryevans.com/docs/poetryblog.php
on line
81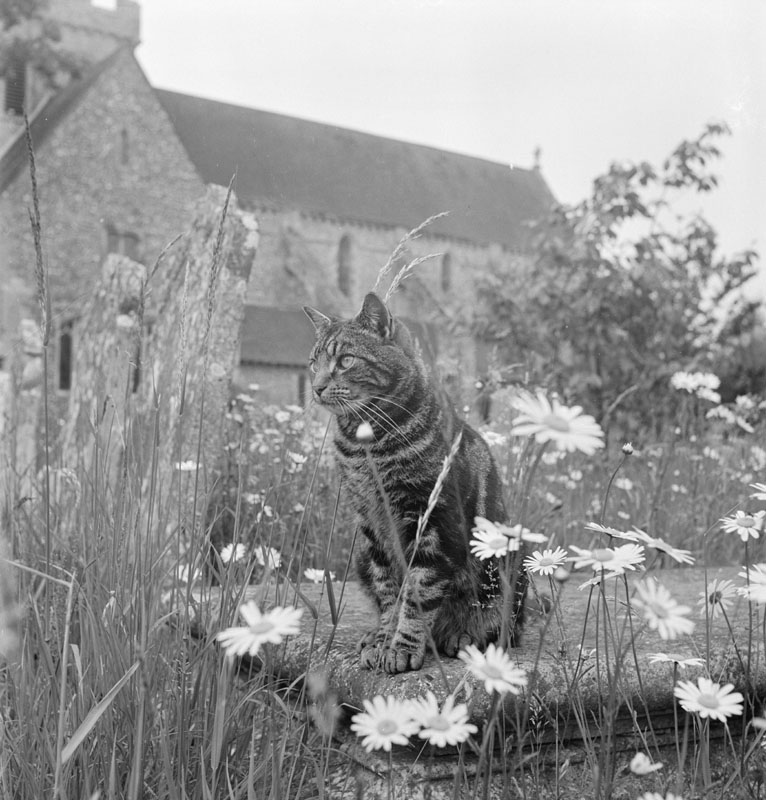 The Sound of Stillness
The good thing about cemeteries
is that there are usually few people around.
Not a soul (is that the right word?)
in the graveyard above St Ives.
Seagulls, and a view across the harbour
and out to sea, with the headstones
noting how many were lost there.
A couple of artists, not surprisingly,
one with a palette and paintbrush to show
that's what he did when living.
And we were the only people there.
While below, crowds bustled up and down,
and sat outside the Sloop, and ate
fish and chips from greasy bags,
and watched the surfers on the sands.
But the cemetery was quiet and peaceful,
just a lone cat stalking something
unseen by us, and the occasional rustle
as a light breeze stirred the bushes.
© Jim Burns
Picture 10436087, photograph by John Gay, circa 1960s, image copyright Mary Evans / Historic England Collection
Jim Burns was born in Preston in 1936, and now lives near Stockport. He left school at 16, worked in a cotton mill and elsewhere, and spent three years in the army. He edited Move (1964-1968) and Palantir (1976-1983). He has been a regular contributor to Ambit (1963-2013) and Tribune (1964-1994). Publications include Laying Something Down: Poems 1962-2007 (Shoestring Press, 2010), Streetsinger (Shoestring Press, 2013), Let's Do It, and Late Poems (Black Light Engine Room Press, forthcoming), as well as eight collections of reviews and essays, the most recent being Paris, Painters, Poets (Penniless Press, 2017).