Warning
: include(topMenuBar.php): failed to open stream: No such file or directory in
/home/domains/maryevans.com/docs/poetryblog.php
on line
78
Warning
: include(): Failed opening 'topMenuBar.php' for inclusion (include_path='.:/usr/share/php') in
/home/domains/maryevans.com/docs/poetryblog.php
on line
78
Warning
: include(topFullWidth.php): failed to open stream: No such file or directory in
/home/domains/maryevans.com/docs/poetryblog.php
on line
79
Warning
: include(): Failed opening 'topFullWidth.php' for inclusion (include_path='.:/usr/share/php') in
/home/domains/maryevans.com/docs/poetryblog.php
on line
79
Warning
: include(poetrySideBar.php): failed to open stream: No such file or directory in
/home/domains/maryevans.com/docs/poetryblog.php
on line
81
Warning
: include(): Failed opening 'poetrySideBar.php' for inclusion (include_path='.:/usr/share/php') in
/home/domains/maryevans.com/docs/poetryblog.php
on line
81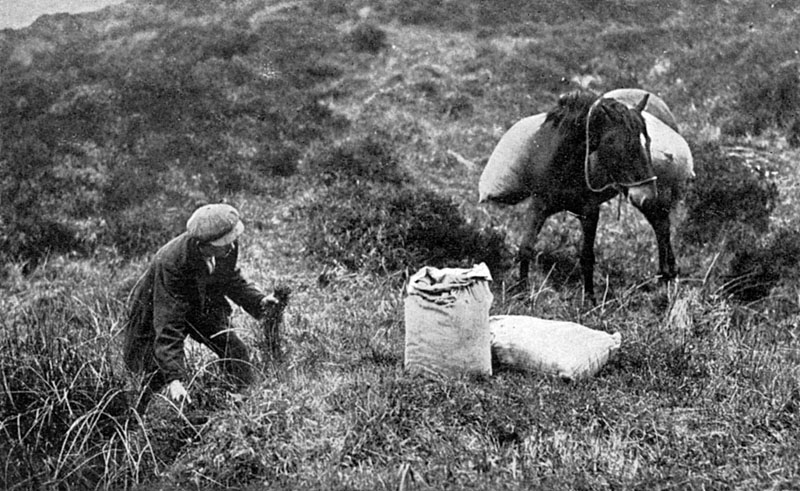 Base Hospital, Boulogne
When the doctor got started
on sphagnum moss, he couldn't
be stopped. He spoke of old men,
women and children knee-deep
in Clara Bog, fighting off
midges, bending to hummocks
of red, pink, copper and green,
picking out twigs and leaves,
beetles, dragonflies, frogs,
packing it wet into burlap sacks,
lifting them onto donkey carts.
He pointed to mounds of dressings
wrapped in muslin, rest pillows
for splints and stumps. He said
there'd be many more buried,
were it not for the barrel-cells
that absorb sweat, soak up pus,
staunch pints of blood.
© Jane Clarke
Picture 10910279, unattributed photograph, 1917, image copyright Mary Evans / Illustrated London News
Jane Clarke's first collection, The River, was published by Bloodaxe Books in 2015 to both public and critical acclaim. She was awarded an Arts Council of Ireland Literary Bursary in 2017 for work on her second full-length collection and a sequence responding to a family archive in the Mary Evans Picture Library. In 2016 she won the Listowel Writers' Week Poem of the Year Award, the Hennessy Literary Award for Poetry and The River was shortlisted for the Royal Society of Literature Ondaatje Literary Award. She holds a BA in English & Philosophy from Trinity College, Dublin and an MPhil in Writing from the University of South Wales. Jane grew up on a farm in Roscommon and now lives in Glenmalure, Co. Wicklow. www.janeclarkepoetry.ie