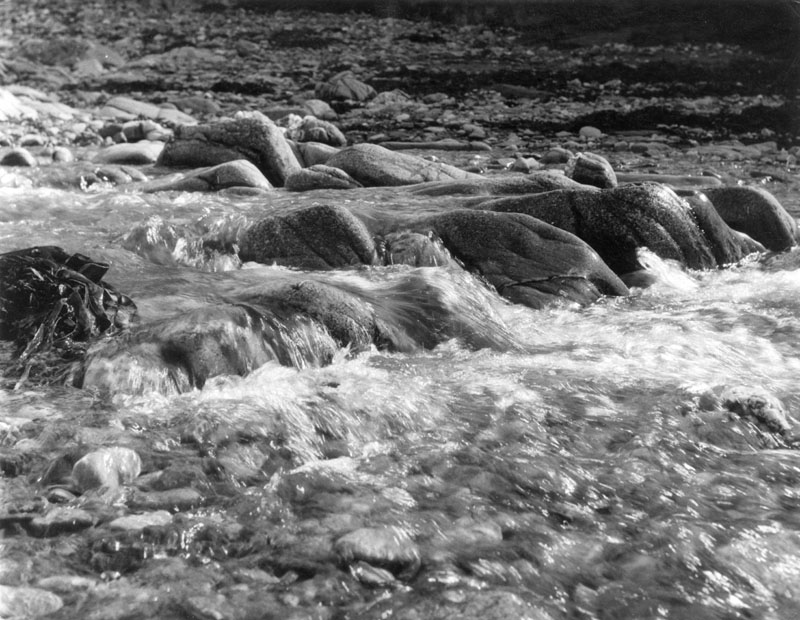 The Moving Road
Where water breaks and splashes perpetually over rocks
is where someone sitting watches the whole river move
downstream always toward the great unbroken promise
of water eddying lazily back on itself before heading on.
Soon he will let himself into it there and float like a wisp
of smoke suspended, his body loosen and the mind become
the river that it is; which all things are when divisions vanish
as everywhere everything moves. There is so much rest there,
and so much silence after the continuous argument of selves.
This is all he has come here to know. Soon, maybe, he will.
© Henry Lyman
Picture 10176232, unattributed photograph, 1960s, image copyright Mary Evans / Mustograph Collection
Henry Lyman's work has appeared in The Dark Horse, The Nation, The New York Times, and other periodicals. The Elizabeth Press published two books of his translations from the Estonian poetry of Aleksis Rannit. He edited Robert Francis's new and uncollected poems Late Fire, Late Snow and an anthology of New England poetry, After Frost. His first book-length collection, The Land Has Its Say, was published by Open Field Press in 2015. He lives in Northampton, Massachusetts.