Warning
: include(topMenuBar.php): failed to open stream: No such file or directory in
/home/domains/maryevans.com/docs/poetryblog.php
on line
78
Warning
: include(): Failed opening 'topMenuBar.php' for inclusion (include_path='.:/usr/share/php') in
/home/domains/maryevans.com/docs/poetryblog.php
on line
78
Warning
: include(topFullWidth.php): failed to open stream: No such file or directory in
/home/domains/maryevans.com/docs/poetryblog.php
on line
79
Warning
: include(): Failed opening 'topFullWidth.php' for inclusion (include_path='.:/usr/share/php') in
/home/domains/maryevans.com/docs/poetryblog.php
on line
79
Warning
: include(poetrySideBar.php): failed to open stream: No such file or directory in
/home/domains/maryevans.com/docs/poetryblog.php
on line
81
Warning
: include(): Failed opening 'poetrySideBar.php' for inclusion (include_path='.:/usr/share/php') in
/home/domains/maryevans.com/docs/poetryblog.php
on line
81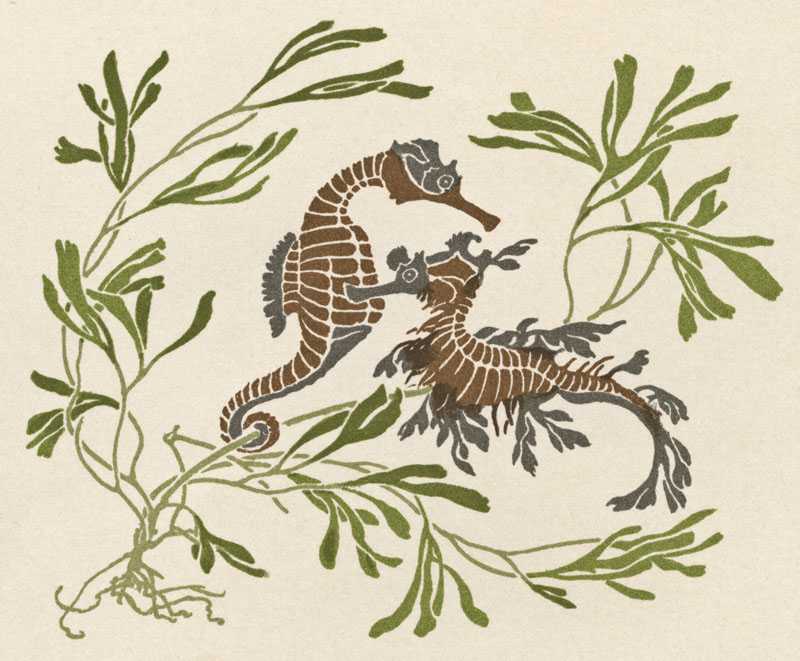 Consider the Seahorse
We know him, some. Though he's never run under
a harvest moon, or lipped stale scones from a palm.
See how he moors to eelgrass with his tail. How he
breathes in salt, not sun. He's never mauled a weed
to stars or worn a shawl for cold. But he knows the mussel
and its labial folds, the jellyfish hauling its light. He sees
the blank-eyed great whites cruise like missiles. His body
is a question, but no one asks a thing. He blows out tinselled
strings of air, bends sweetly to his mate. His language has
no run, no season, but his world has no corners. No apple
cores, or sugar cubes, but look: he rides the blue light
bareback. No bits or blinkers. No harnesses. No gates.
© Cheryl Pearson
Picture 10949577, illustration, circa 1920s, image copyright Mary Evans / John Maclellan Collection
Cheryl Pearson lives and writes in Manchester. Her poems have appeared in publications including The Guardian, Mslexia, Southword, Under The Radar, Bare Fiction, and The Interpreter's House, and she has twice been nominated for a Pushcart Prize. She has won the Torbay Poetry Competition, the Bedford Poetry Competion, and was Highly Conmended in the Hippocrates Prize and the Gregory O'Donoghue Prize. She also writes short and flash fiction, and was Highly Commended in the Costa Short Story Awards 2017. Her first full poetry collection, Oysterlight, is available now from Amazon/Pindrop Press, and her illustrated collection, Menagerie, is forthcoming from The Emma Press.