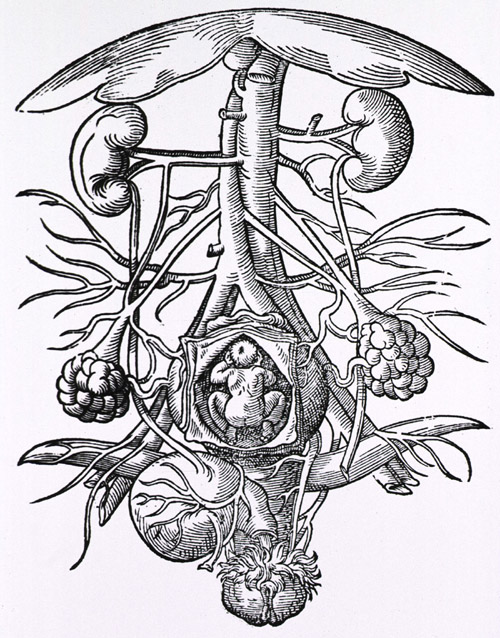 Anatomy
Again, this year, she relives us;
'Love, I talked by the swell of wings
to that bird-like creature nesting in me,
and my walk swayed
as if in the cave of my chest
bats see-sawed from my ribs,
fastened to sleep with their feet.
How you too clung to my walls;
resisted for fifty-two hours to turn up
for a slap, and only then, me.
And how, darling, I told you
we only grow around our bones,
that our true anatomy is loam and wind.
Now, let me show you how your fingers
spread across mine like roots, how your cold skin
on that day of firsts, resembled feathers'.
© Malene Engelund
Picture 10803621, 16th century engraving, image copyright Mary Evans / Photo Researchers
Malene Engelund was born in Aalborg, Denmark. Her poems have been published in a variety of magazines and anthologies and she was co-founder and editor of the Days of Roses anthology series. She was highly commended in the Faber New Poets 2013/14 competition and her pamphlet The Wild Gods will be published by Valley Press in spring 2016. She lives in London.