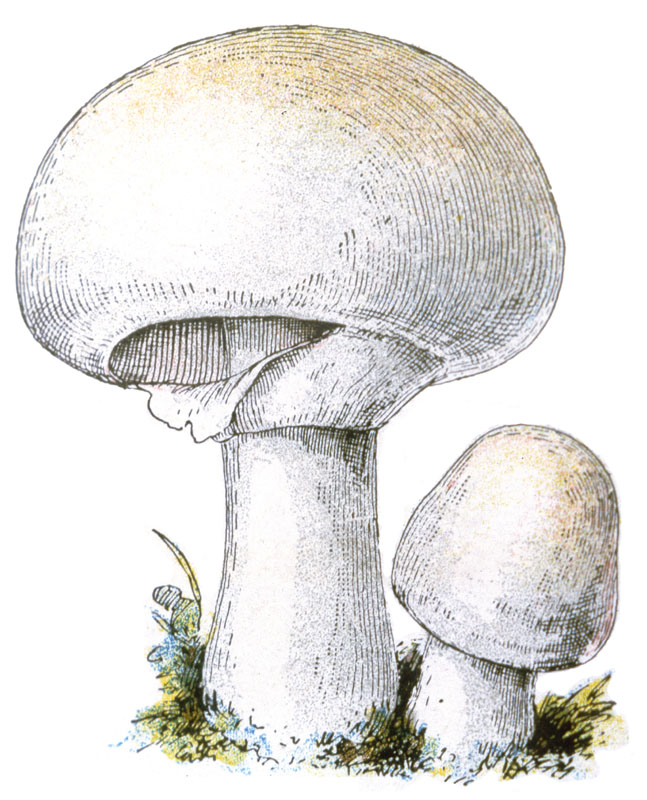 Mushrooms
They take their vow of silence seriously.
12Absorb the crunch of leaf litter, the creak
of rotting trunks into their hooded caps.
All plants know quietness, but mushrooms feed
12on it. They suck all calm, all sense of ease
from autumn evenings, mulch it to monkish hush.
They practise stillness: gills unfluttered
12by the breeze. No silky petal swish.
Their very noiselessness seems held in check
deliberately. Mouths buttoned up. Their thoughts
12sprout in the darkness, take pale shapes
of mothwing whiteness, like shadows on a scan.
They know it's will not words which give prayer
12power. Stood circled, smooth heads bowed
together, morph into things we cannot say.
© Emma Simon, winning poem in Ver Poets Open Competition 2018
Picture 10030872, 19th century French illustration, image copyright Mary Evans
Emma Simon's debut poetry pamphlet, Dragonish, was published by The Emma Press in March 2017. She won the Prole Laureate Competition in 2013, and was third in the 2016 Manchester Cathedral Poetry Competition. In 2015 she was selected for the Jerwood/Arvon mentoring scheme. She has been widely published in magazines and anthologies, including The Rialto, The Interpreter's House and Bare Fiction.