Warning
: include(topMenuBar.php): failed to open stream: No such file or directory in
/home/domains/maryevans.com/docs/poetryblog.php
on line
78
Warning
: include(): Failed opening 'topMenuBar.php' for inclusion (include_path='.:/usr/share/php') in
/home/domains/maryevans.com/docs/poetryblog.php
on line
78
Warning
: include(topFullWidth.php): failed to open stream: No such file or directory in
/home/domains/maryevans.com/docs/poetryblog.php
on line
79
Warning
: include(): Failed opening 'topFullWidth.php' for inclusion (include_path='.:/usr/share/php') in
/home/domains/maryevans.com/docs/poetryblog.php
on line
79
Warning
: include(poetrySideBar.php): failed to open stream: No such file or directory in
/home/domains/maryevans.com/docs/poetryblog.php
on line
81
Warning
: include(): Failed opening 'poetrySideBar.php' for inclusion (include_path='.:/usr/share/php') in
/home/domains/maryevans.com/docs/poetryblog.php
on line
81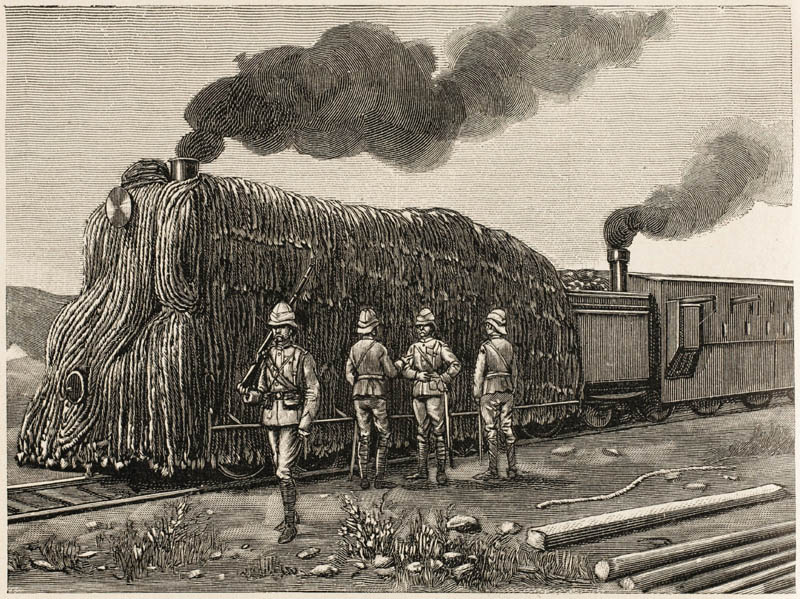 Colour Sergeant Goose
Wrenched from fields around Long Stratton
12345678912345to highveld guarding Bloemfontein,
Great-granddad Goose, Colour Sergeant
12345678912345reservist, Norfolk Regiment,
gets snipered in his Kipling face.
12345678912345He lives on for thirty-four years,
hides the wound with a Kitchener
12345678912345moustache, once a month sinks stiffeners
at the Swan with his son-in-law,
12345678912345my Granddad Bird. He makes a vow
never again to plough the land
12345678912345for pay, so works as a postman
until his cheek turns cancerous,
12345678912345beyond treatment or endurance –
and begs the doctor to over-
12345678912345dose him with a pain-remover:
the quickest and meatiest drug
12345678912345he'd dispense to a dying dog.
© Matthew Paul
Picture 10102103, unattributed engraving, 1900, image copyright Mary Evans
Matthew Paul's collection The Evening Entertainment was published by Eyewear Publishing in 2017 and he is a participant on the Poetry Business Writing School programme. He blogs at matthewpaulpoetry.wordpress.com and tweets @MatthewPaulPoet. Matthew is also the author of two collections of haiku – The Regulars (2006) and The Lammas Lands (2015) – and co-writer/editor (with John Barlow) of Wing Beats: British Birds in Haiku (2008), all published by Snapshot Press. He co-edits Presence haiku journal and has contributed to The Guardian's 'Country Diary' column.