Warning
: include(topMenuBar.php): failed to open stream: No such file or directory in
/home/domains/maryevans.com/docs/poetryblog.php
on line
78
Warning
: include(): Failed opening 'topMenuBar.php' for inclusion (include_path='.:/usr/share/php') in
/home/domains/maryevans.com/docs/poetryblog.php
on line
78
Warning
: include(topFullWidth.php): failed to open stream: No such file or directory in
/home/domains/maryevans.com/docs/poetryblog.php
on line
79
Warning
: include(): Failed opening 'topFullWidth.php' for inclusion (include_path='.:/usr/share/php') in
/home/domains/maryevans.com/docs/poetryblog.php
on line
79
Warning
: include(poetrySideBar.php): failed to open stream: No such file or directory in
/home/domains/maryevans.com/docs/poetryblog.php
on line
81
Warning
: include(): Failed opening 'poetrySideBar.php' for inclusion (include_path='.:/usr/share/php') in
/home/domains/maryevans.com/docs/poetryblog.php
on line
81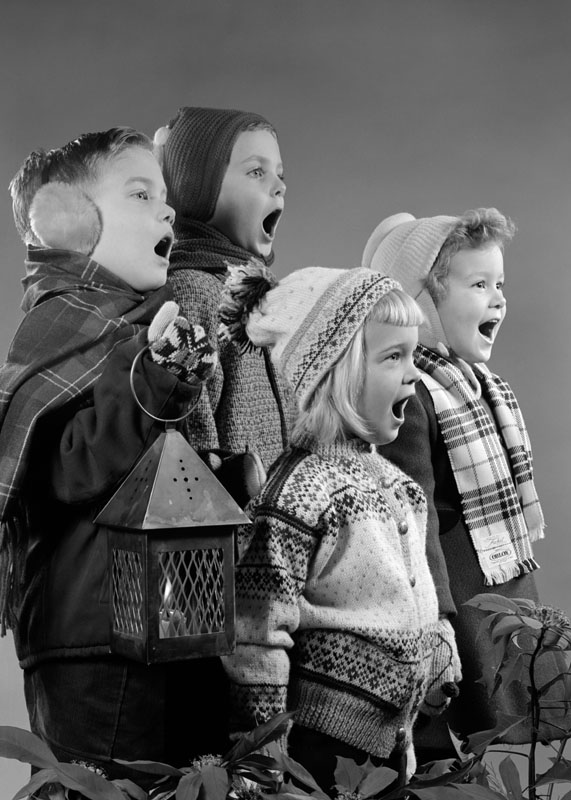 Scrooge expresses some doubts about Christmas music
Slade, McCartney, Wizard too,
they come around just like the flu.
Mariah, Cliff, the Pogues and Wham
infest us with their aural spam.
The angels cover ears with wings
as 'Hark the Herald …' some tone-deaf caroller sings.
O Santa make the muzak cease
1234and in the supermarkets and malls,
1234charity shops and posh arcades,
1234round mangy trees and pop-up stalls
1234and booming seasonal parades,
give us this Christmas some heavenly peace.
© Derek Sellen
Picture 10581919, photograph by H Armstrong Roberts, circa 1950s, image copyright Mary Evans / Classic Stock
Derek Sellen's work has been published widely and received awards over many years. He won the O Bheal Poetry Competition in 2015, Hungry Hill Poets Meet Politics in 2014, and the Poetry Pulse Annual Competition in 2017. Other recent successes include an award at Poetry on the Lake, and being shortlisted in various 2017 poetry competitions. A collection, The Other Guernica, was published in 2018. He lives in Canterbury, Kent, and is an active member of SaveAs Writers. Recently Derek has become Canterbury Festival Poet of the Year after winning the Festival's international poetry competition.