Poems & Pictures & Music
To celebrate the Poems & Pictures blog's second birthday, we held a poetry reading evening on 10 October 2017, where nine of our blog poets came to read their work to a large and enthusiastic audience, with the image for each poem projected onto a screen, in the beautiful setting of West Greenwich Library SE10.
Our Managing Director, Paul Brown, was on hand to take photos, some of which are reproduced below.
The event was organised with flair by Irena Hill of In-Words Limited, who regularly puts on poetry events in the local area. The poet Mick Delap compered, holding everything together in his own inimitably relaxed and unflappable style, and the poet Gabriel Moreno provided some thought-provoking musical items, playing the guitar and singing his own songs.
The poets who took part, reading their own work as well as a selection of other poems from the blog, were:

Mick Delap (compere)
Robin Houghton
Sarah Lawson
Lorraine Mariner
Gabriel Moreno
Emma Simon
Peter Wallis
Richard Westcott
Sarah Westcott
Additional readings were given by Gill Stoker, blog co-editor, of poems by Harvey Duke, Jeni Braund and Fiona Sinclair.
The event was a great success, and there have already been suggestions for another poems, pictures and music evening next year, so, as they say, "Watch This Space"!!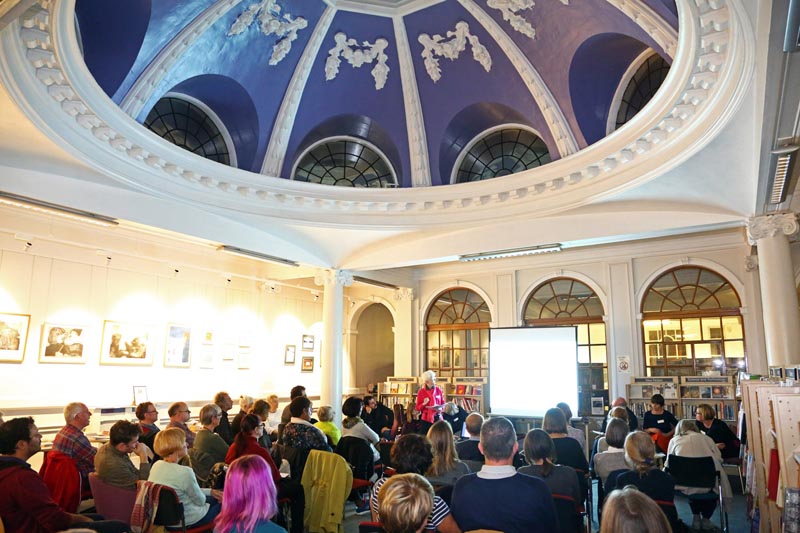 The audience seated beneath the beautiful ceiling of West Greenwich Library.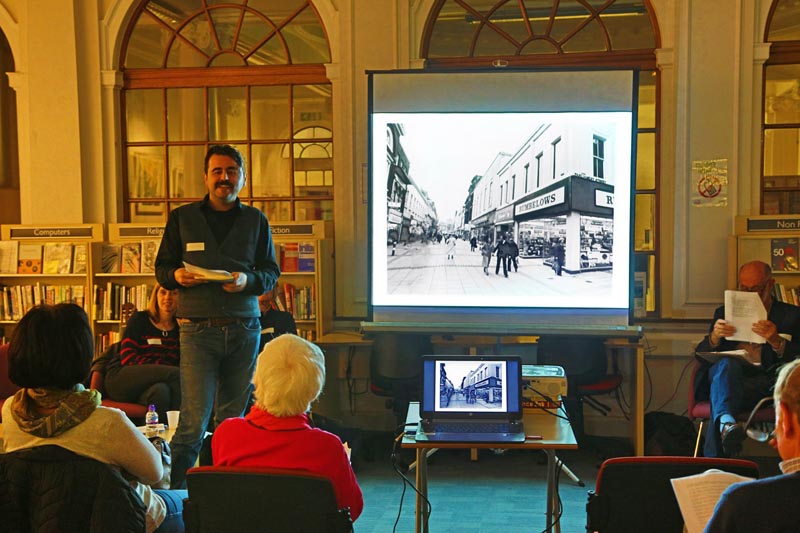 Gabriel Moreno reading his poem 'Ode to Hull' .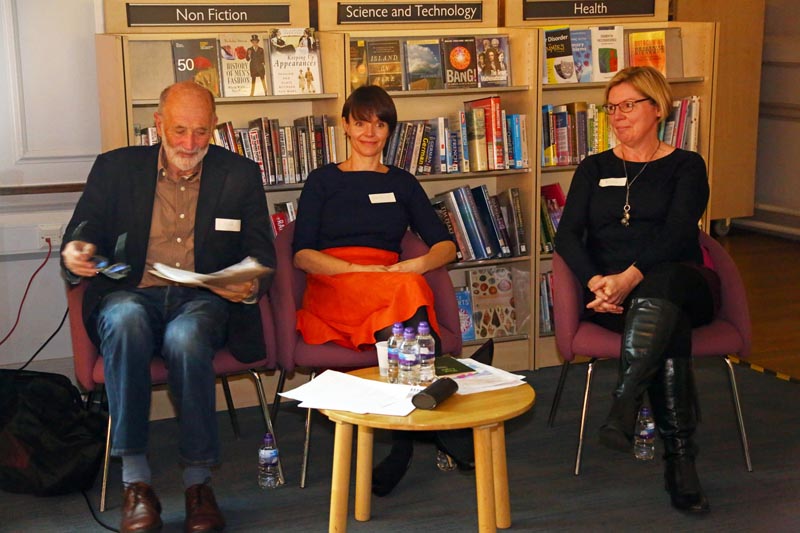 Mick Delap (poet and compere), Sarah Westcott and Robin Houghton before the event.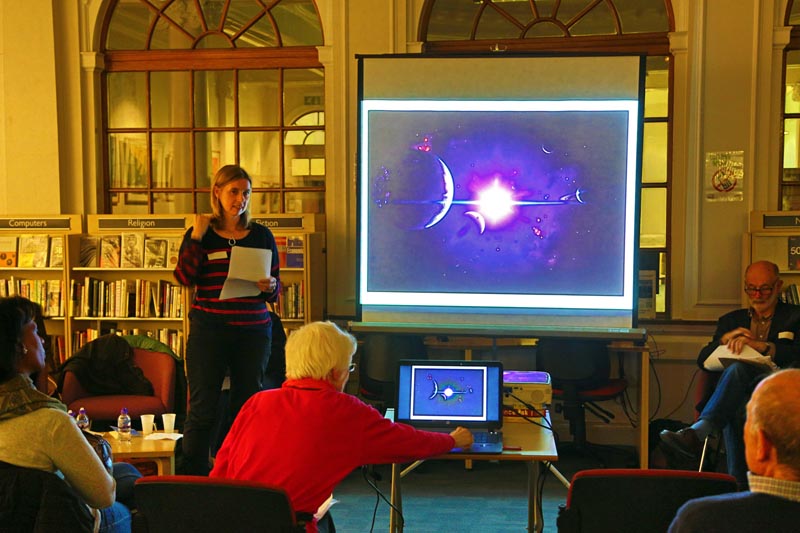 Emma Simon reading her poem 'Parallel Universes'.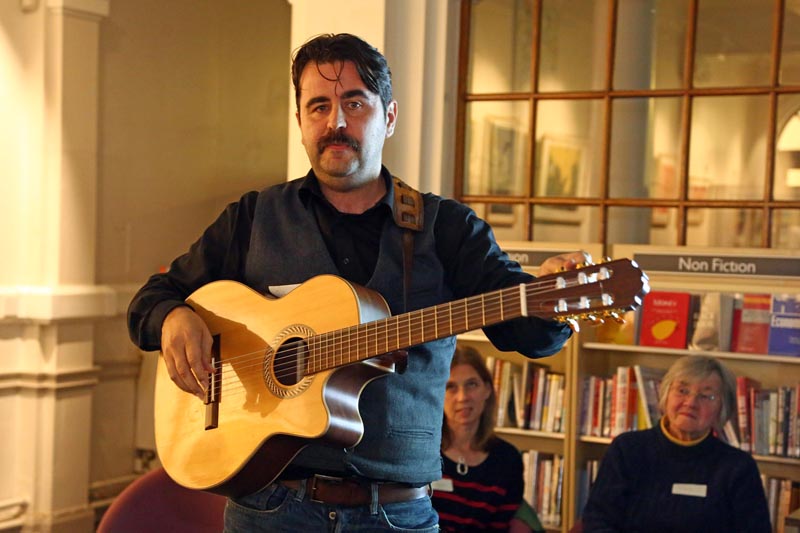 Gabriel Moreno tuning up for a song, Emma Simon and Sarah Lawson in the background.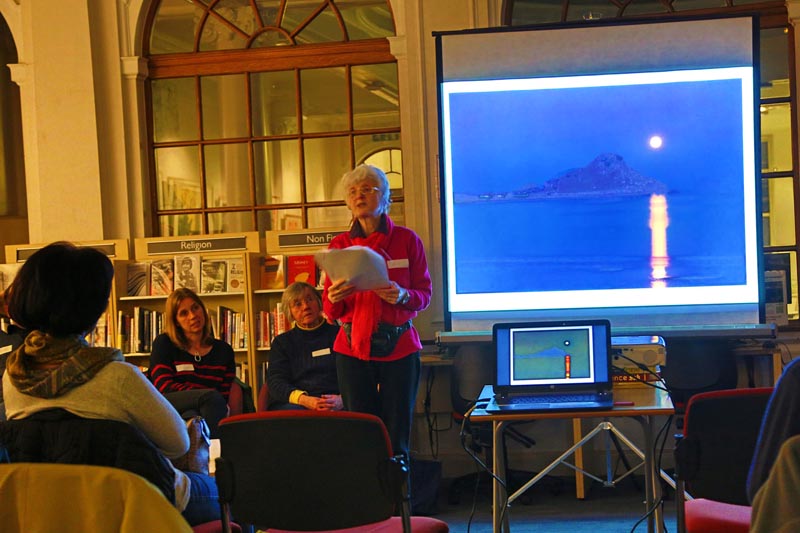 Gill Stoker reading Jeni Braund's poem 'If I Was Not'.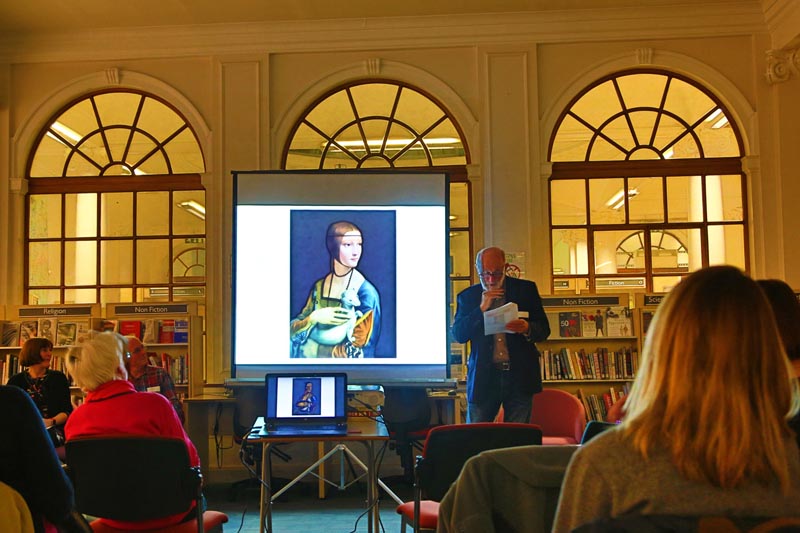 Mick Delap reading Maja Trochimczyk's poem 'Lady with an Ermine'.