Hankies through history
by Lucinda Moore January 22, 2019
Thought handkerchiefs were a bygone of yesteryear? Join the Inquisitive Archivist for a whistle stop tour of hankies through history and their many applications, via the pictures held in our fabulous archive.
A good nose blow.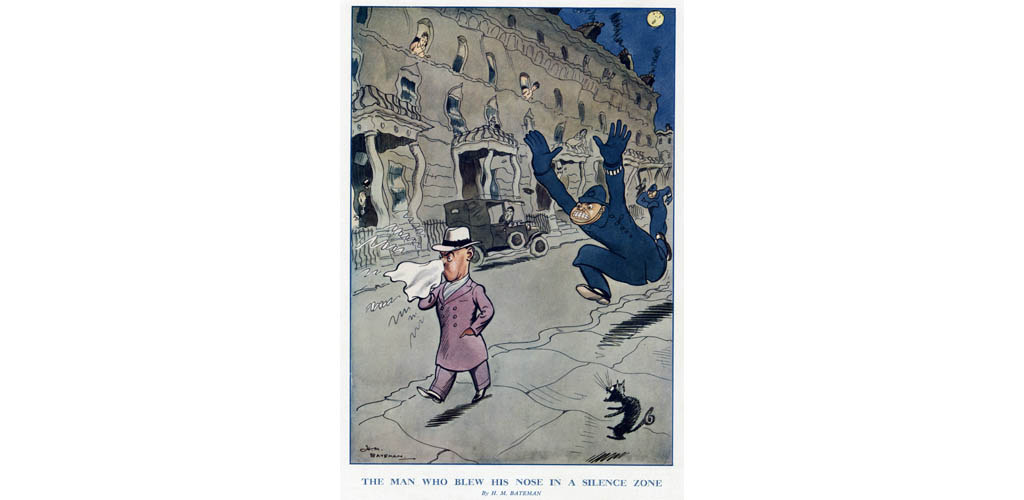 2. For the prevention of the spread of disease.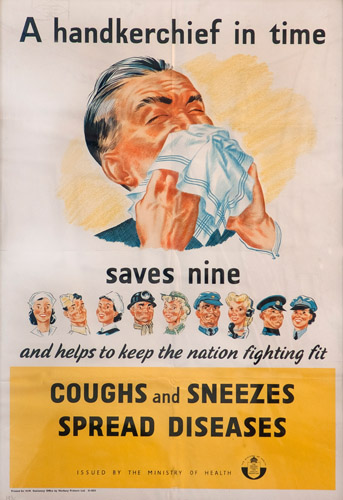 3. For impromptu morris dancing.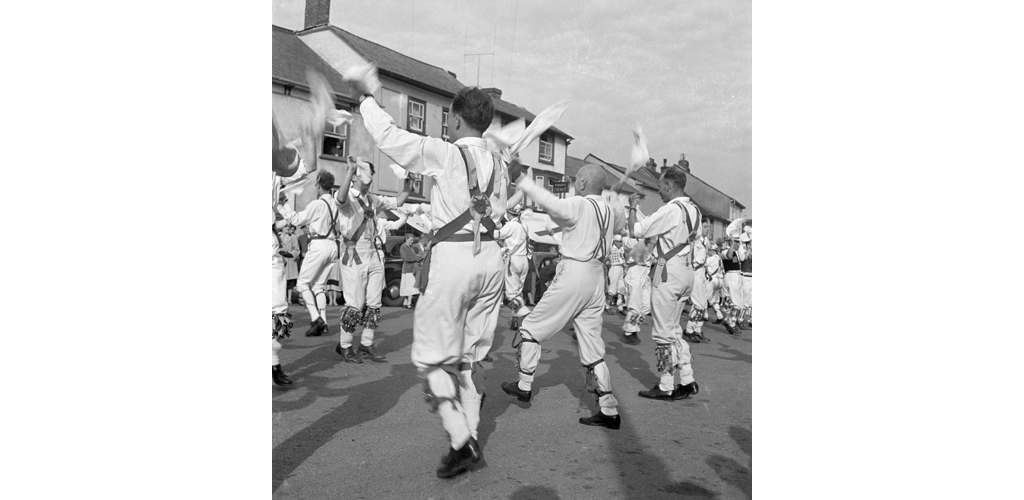 4. For moping your fevered brow.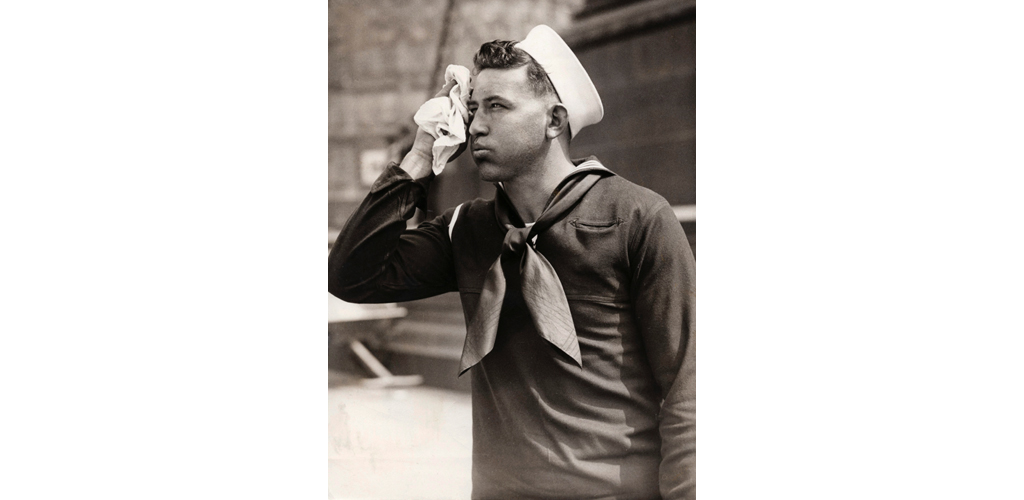 5. For locating your car.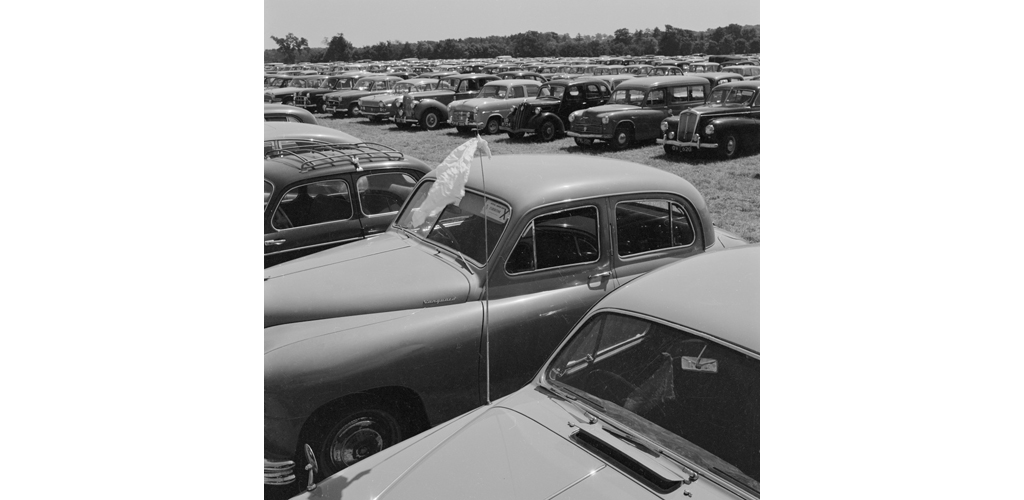 6. For crime scene cover ups…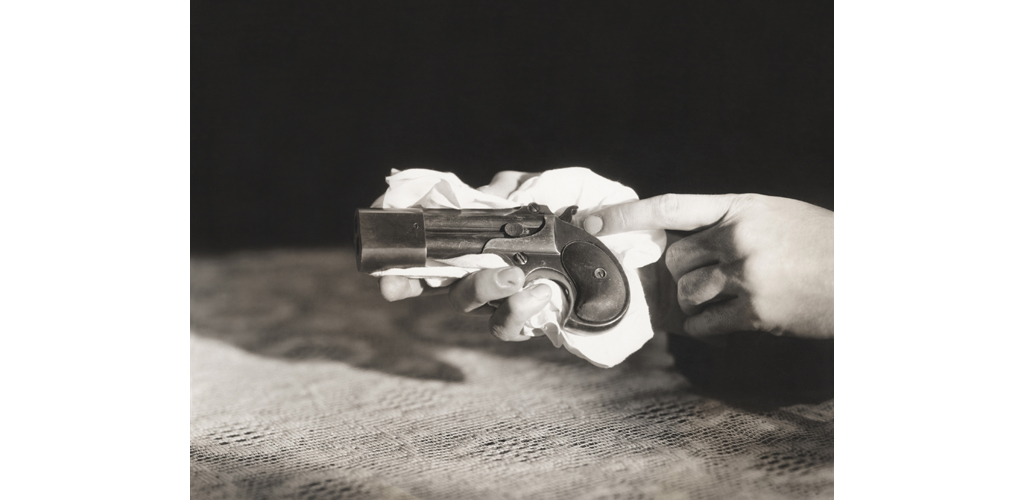 7. …or as a weapon in itself, in this 1911 photo sequence from The Sketch showing, 'the gentle mouchoir as a formidable weapon…for wiping the floor with an opponent'.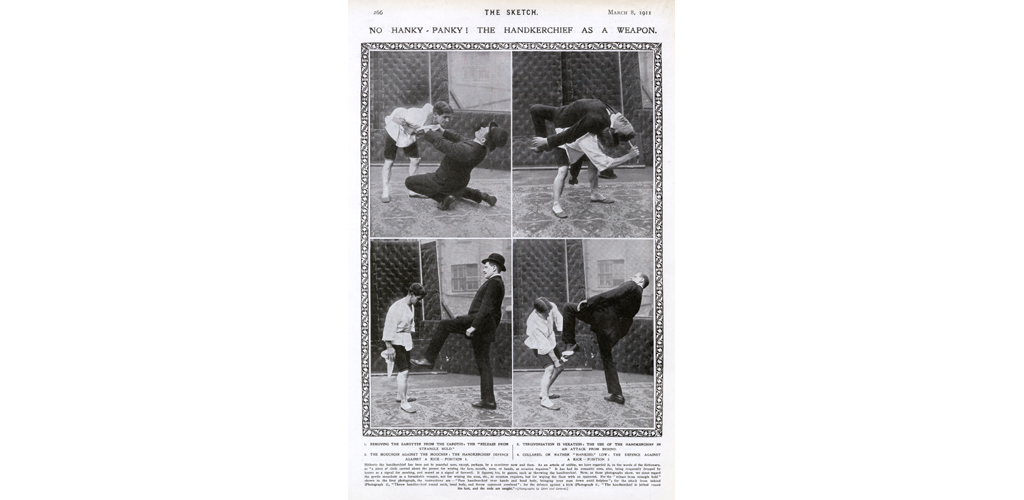 8. For expressions of allegiance or identity.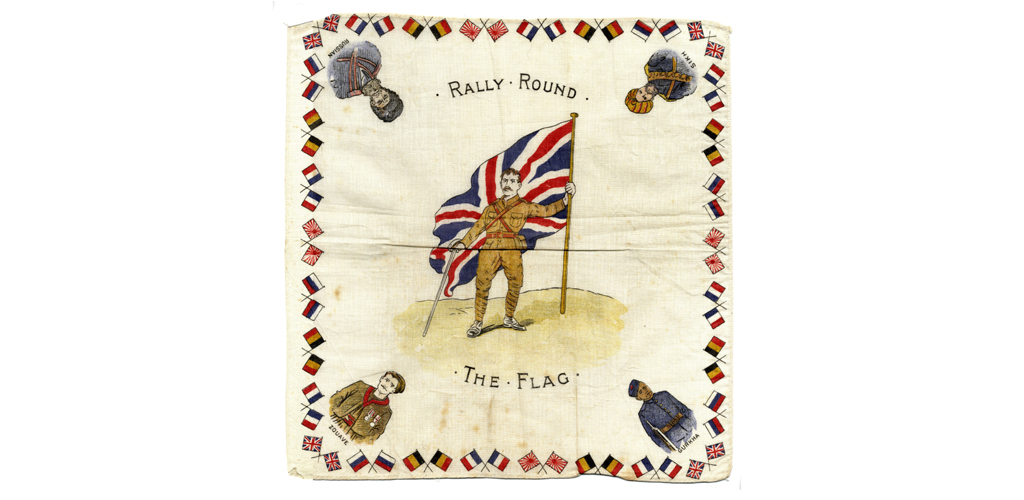 9. For a hobo's bindle…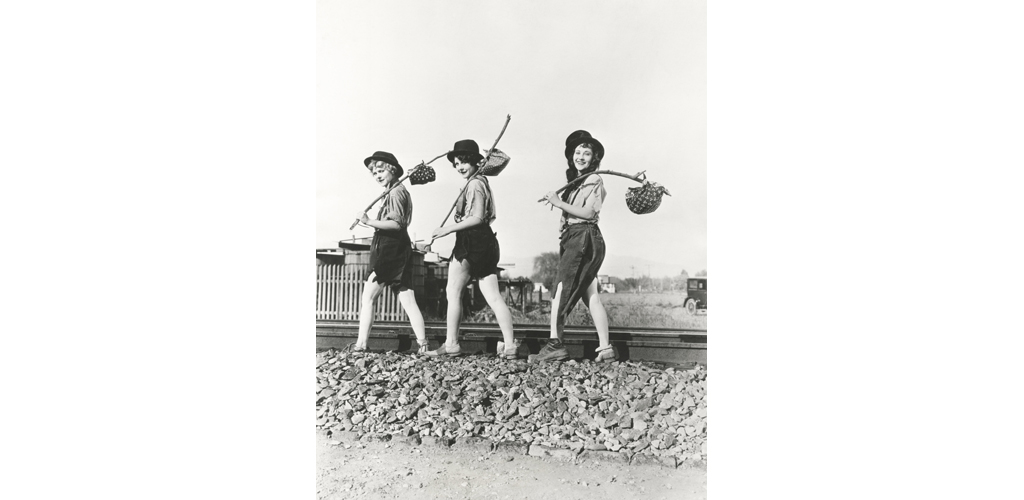 10.…or as a handy napkin for when dining al fresco on the road.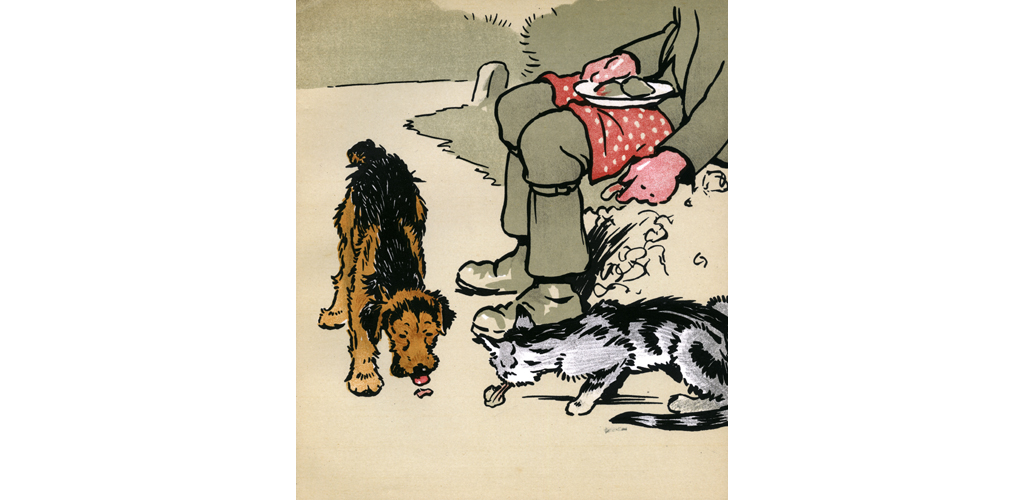 11. For a commemorative souvenir.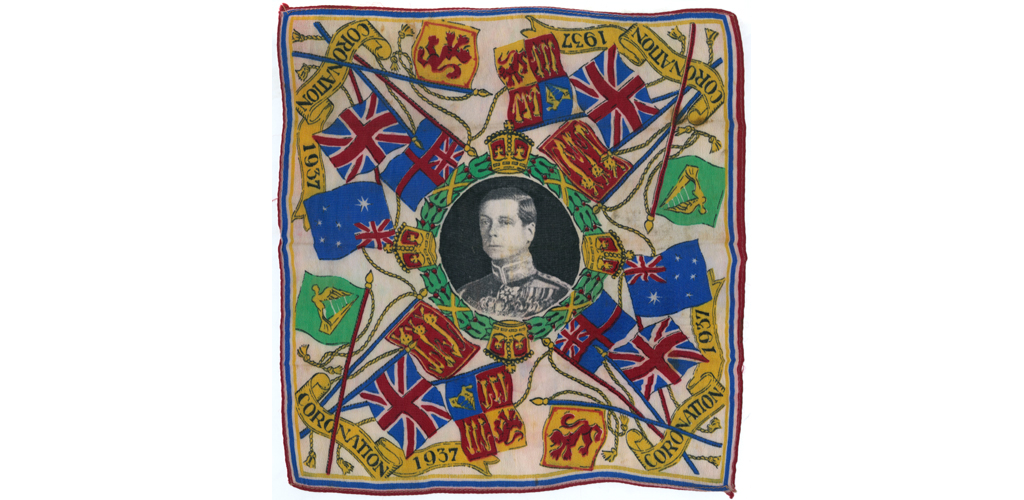 12. As a thoughtful gift.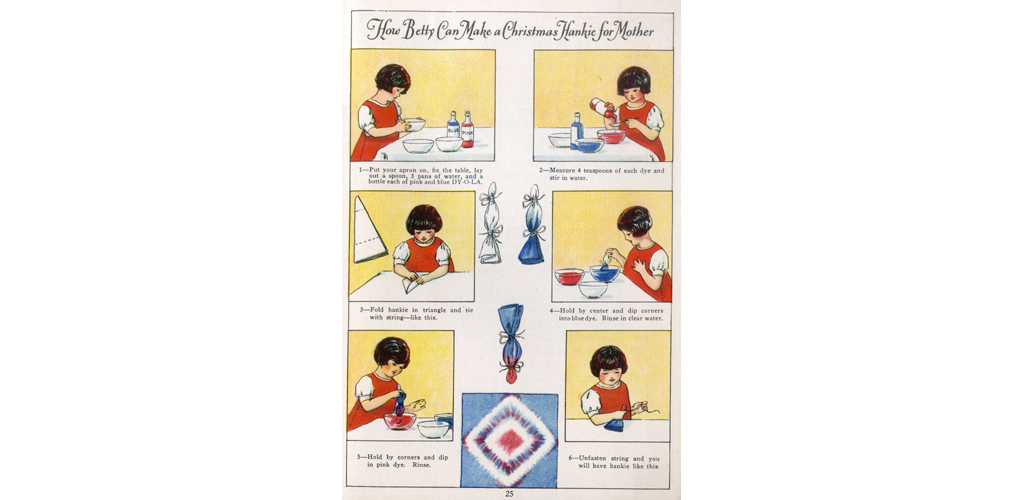 13. For filtering out noxious fumes.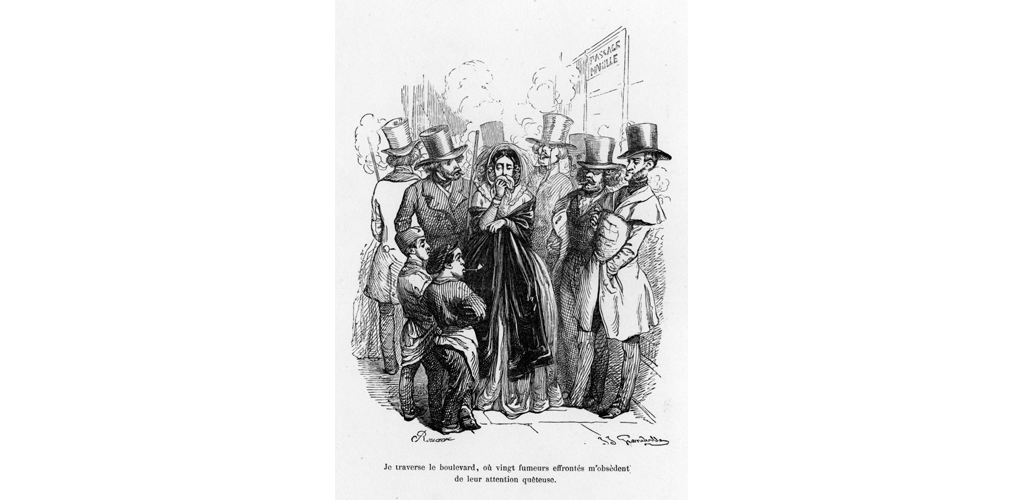 14. As a first aid tourniquet or(for larger hankies)a sling.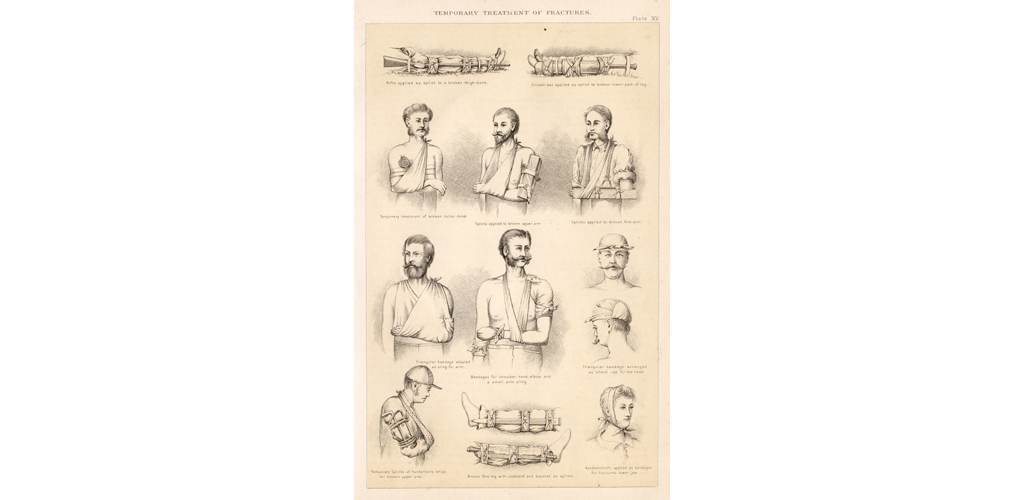 15. As a seaside sun hat.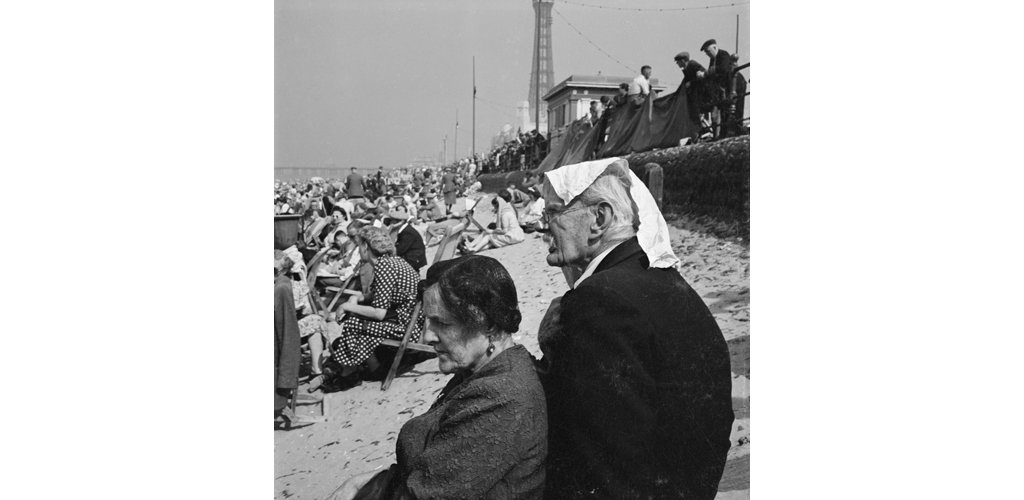 16. As a stylish fashion accessory.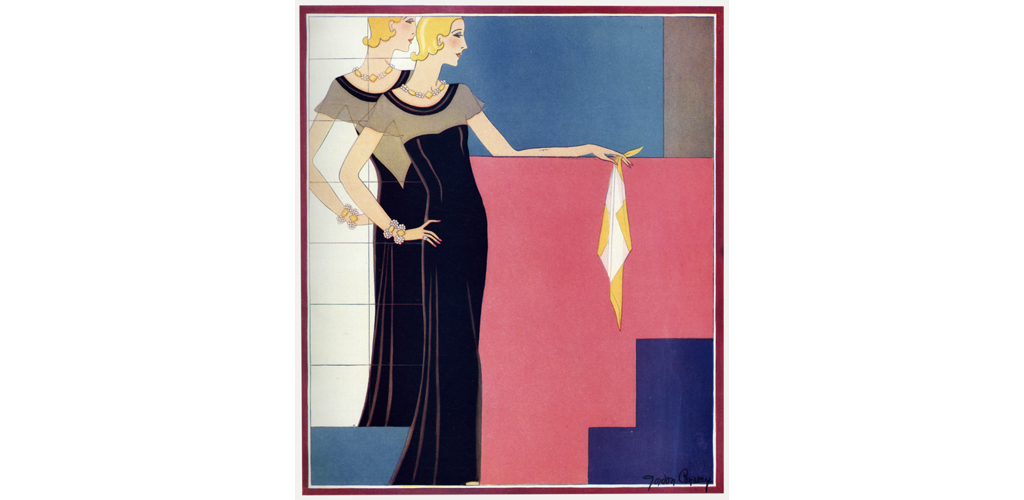 17. For having a good blub into.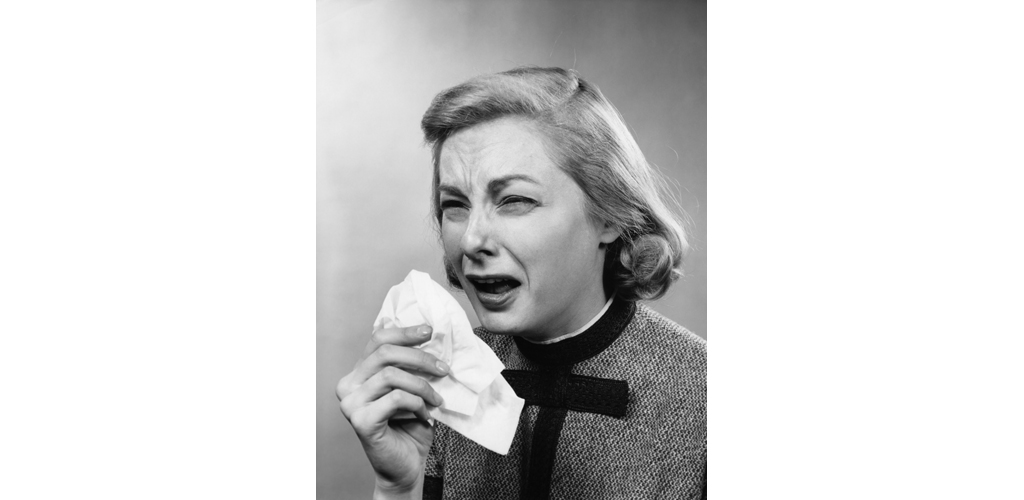 18. As a vehicle for eau-de-cologne.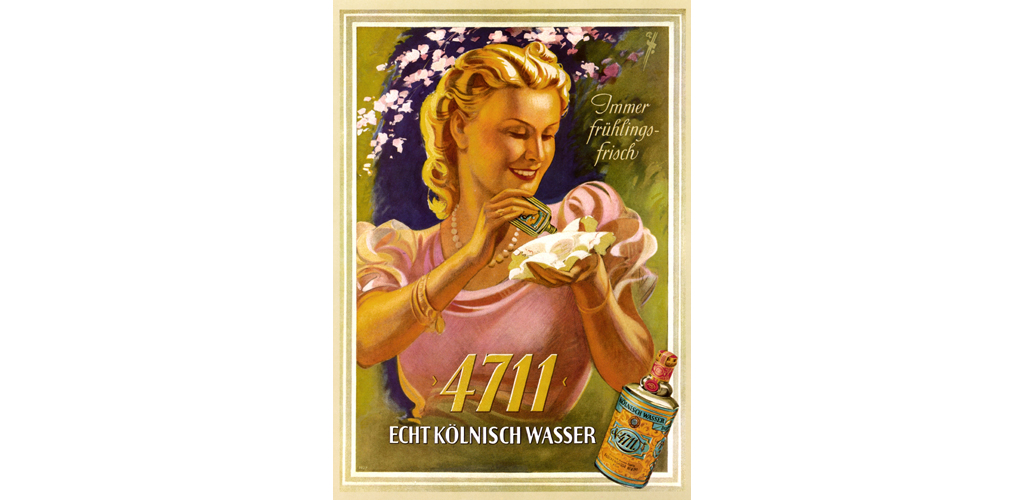 19. To perform magic tricks to impress your friends.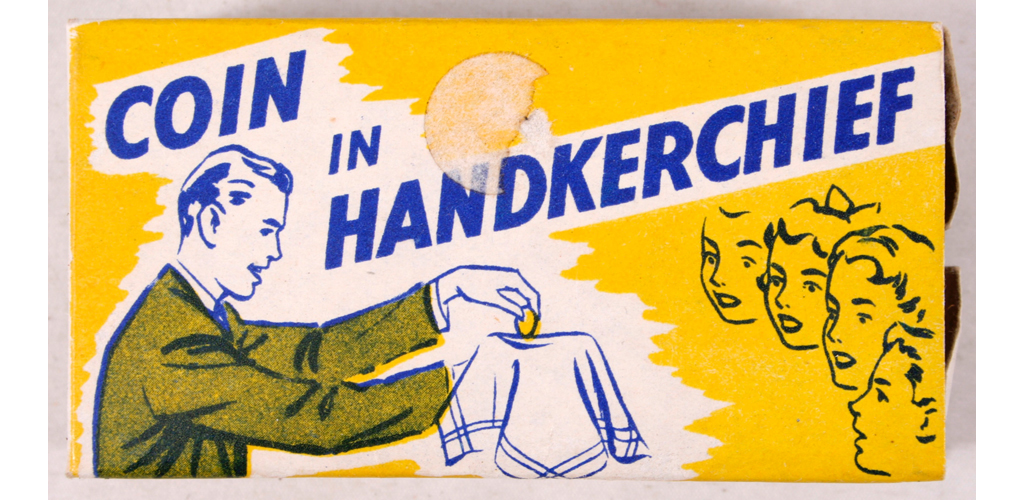 20. For bidding fond farewells!