Photographer Robin Dale: Middlesbrough Then, and Now
by Philip Mowbray June 30, 2016

As a native of Middlesbrough, or 'smoggie', I am particularly interested in the work of photographer Robin Dale, who Mary Evans Picture Library represents.  Dale documented Middlesbrough and the greater Teesside area during the 1970s in spectacular colour photography.  During this decade, the region suffered enormously from severe industrial decline and Dale's photographs form a brutally honest record of this period, giving a profound social context to daily life and the highs and lows for those living in Teesside during this era.  The closure of Redcar's Tata steel works only last year, in what was the final door closing on Teesside's heavy industry has, once again, brought a new wave of uncertainty to the future of the area.

I went back to Middlesbrough in February this year to try and recreate some of Robin Dale's photographs and was struck by just how difficult it was to find the specific locations where Dale made his work.  Many streets in Middlesbrough have since been torn down and entire communities displaced due to extensive regeneration of the town centre and inner suburbs.  I did, however, manage to recreate to a certain extent the two images below: one of the Sinbad Tattoo Parlour and the other of the Transporter Bridge.  To the best of my knowledge, this is the same building and I find it extraordinary that the premises still operates as a Tattoo parlour, whereas the street is almost unrecognisable.
Tattoo Parlour – Harlington Street, Middlesbrough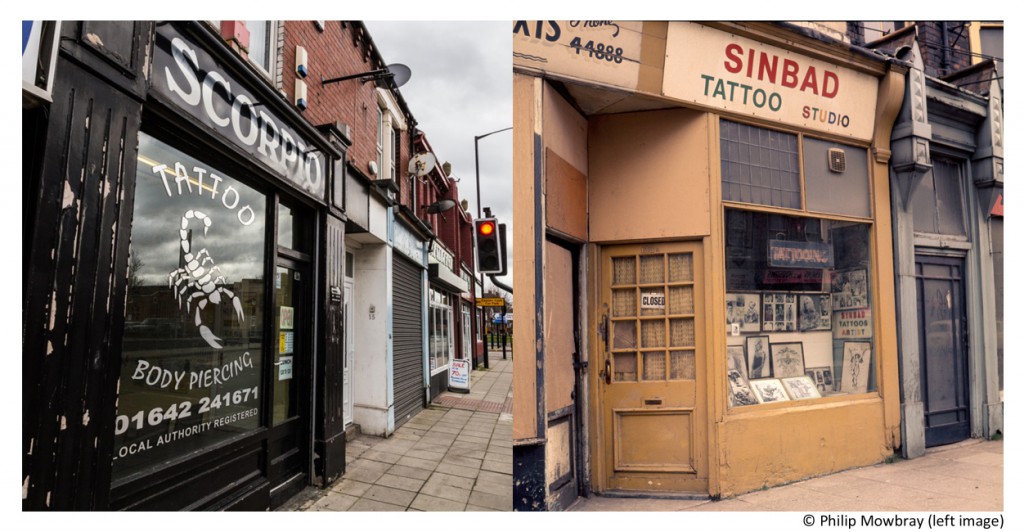 Transporter Bridge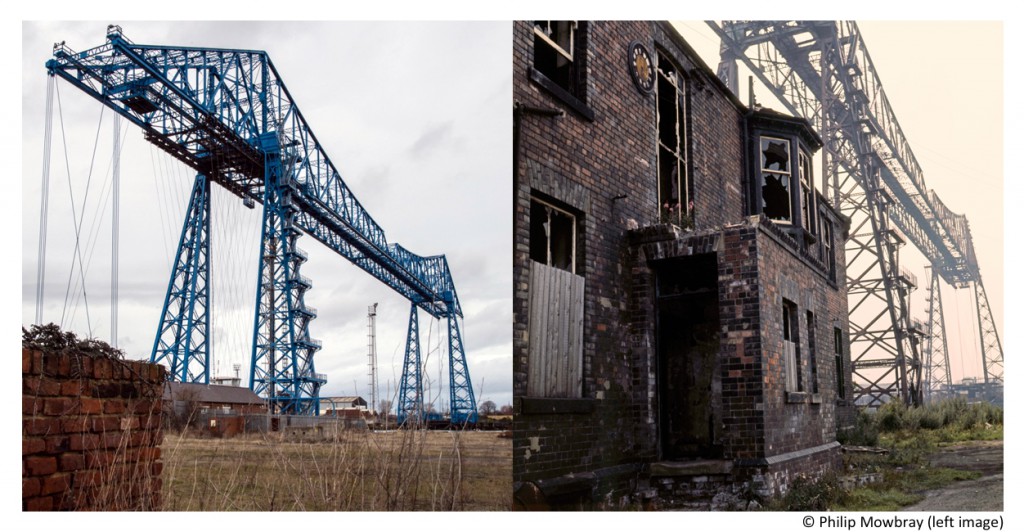 Whilst I couldn't find many more exact locations in Dale's photographs, I think the buildings in my photographs below are certainly reminiscent of the streets, pubs, buildings and places that Dale frequented during the 1970s, and a poignant reminder of the continued struggles of this once thriving industrial area of Northern England.


Click here to see more of Robin Dale's work.