What a crazy world!
An eclectic mix of weird, wonderful, crazy or just plain fun. Take a look at this selection of amazing photos and enjoy!

Royal Aeronautical Society
We are proud to be representing the collection of the RAeS where you can find an almost complete history of aviation. Check out a selection here.

Visions of Spring
Hopefully the worst of winter is behind us, so we are looking ahead to spring in all it's varieties, from kitsch and cute to pretty and aesthetic.

Maps and more...
We have a fabulous new collection of maps available from Antiquarian Images as well as a wealth of other material. Check them out here.

Toys of Yesteryear
A fascinating look at the toys kids used to play with before the iPod generation and computers.

Holiday posters
Fed up of the bad weather and need a holiday? We have gathered together some of our beautiful holiday posters promoting destinations at home and abroad.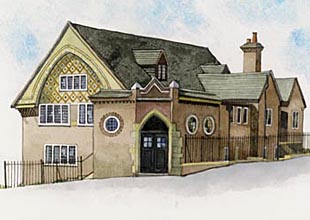 For those of you who haven't visited us here in Blackheath, this is where we work.
Things you should know about ...
Latest Newsletter
Read our April Newsletter: Ernest Battersby's Edwardian abundance, Empress of Ireland and Pygmalion.
ME & You magazine
Download and read ME & You, our new magazine with news about the library, fascinating features and project ideas.
Anniversaries
Important dates from history and inspirational ideas and images to illustrate your stories.
Mary Evans is on Twitter
Get picture updates and the latest news from the library by following our daily tweets at Twitter.