75th anniversary Wizard of Oz
The 12th August marks the 75th anniversary of the US film premiere of The Wizard of Oz. It was released on 25th August and premiered in the UK on 9th November.

Fields of Battle - WWI
Fantastic photography by Mike St. Maur Sheil of the WWI battlefields as they are today. His Fields of Battle exhibition opens on 4th August in St. James Park.

BPEOSA Archive
A selection from our new contributor, The Bedford Physical Education Old Students Association covering PE and dance from the 1900s to 1940s.

Le Grand Depart
The 2014 Tour de France is underway with the first three stages held in Britain. We look back at the race over the years.

Maps and more...
We have a fabulous new collection of maps available from Antiquarian Images as well as a wealth of other material. Check them out here.

Royal Aeronautical Society
We are proud to be representing the collection of the RAeS where you can find an almost complete history of aviation. Check out a selection here.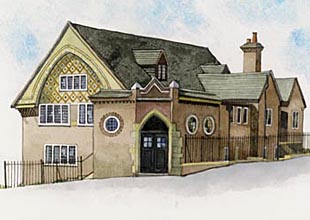 For those of you who haven't visited us here in Blackheath, this is where we work.
Things you should know about ...
Latest Newsletter
Read our July Newsletter: The Florilegius collection, The Tower Theatre and our 50th Anniversary party.
ME & You magazine
Download and read ME & You, our new magazine with news about the library, fascinating features and project ideas.
Anniversaries
Important dates from history and inspirational ideas and images to illustrate your stories.
Mary Evans is on Twitter
Get picture updates and the latest news from the library by following our daily tweets at Twitter.